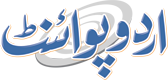 Weekly Taurus Horoscope in Urdu 2023 - Weekly Taurus
Taurus folks can get their Taurus Weekly horoscope in our horoscope section. You can find information like Weekly Taurus Horoscope in Urdu, love, profession, health, lucky color, and stone. Scroll down for weekly predictions.
برج ثور کا ہفتہ کیسا گزرے گا
اس ہفتے ایسے لوگوں کے ساتھ ملاقاتیں ہو گیں جو کہ آپ کی تخلیقی صلاحیتوں میں اضافہ کریں گے۔بہترین مواقع تلاش کریں گے جو کہ مجموعی طور پر آپ کے موڈ میں تبدیلی لانے کا سب بنیں گے۔ اس منصوبے میں عمدہ طریقے سے آگے بڑھ جائیں گے۔ محبت کے سلسلے میں یہ ہفتہ آپ کے لئے بہترین ثابت ہوگا۔ آپ کو بس حالات کے مطابق خود کو بدل لینا چاہیے۔ اس منصوبے میں عمدہ طریقے سے آگے بڑھ جائیں گے۔بغیر کسی کوف کے کاندانی معاملات کو حل کریں گے۔ خاندانی ذمہ داریاں آپ کو فیصلہ کرنے سے روک دیتی ہیں۔ منصفانہ اور خلوص کے ساتھ تبادلہ خیال آپ کو کامیاب کر دے گا۔ محبت کے معاملے میں تھوڑی پیچیدگی اختیار کر سکتے ہیں۔ جو بھی آپ کی موجودہ صورتِ حال ہے بہترین حکمتِ عملی اختیار کر کے اپنی جذباتی زندگی کو بہتر بنا سکتے ہیں۔ دوستوں یا خاندانی مشورے آپ کے لئے مفید ثابت ہوں گے، اور اپنی کاروائیوں کو بہترین طریقے سے سر انجام دینے میں مثبت طریقے سے مدد مل جائے گی۔ اس ہفتے آپ کے حاکم سیارے آپ کی پیشہ ورانہ زندگی میں مثبت تبدیلی لانے میں اہم کردار ادا کریں گے ۔لیکن کاروبار کی کامیابی کے لئے آپ کو سخت محنت کرنے کی ضرورت ہے۔ اپنے ارد گرد حالات کا تجزیہ کرنے کے بعد ہی کوئی قدم اٹھائیں ایک اضافہ ردِ عمل کے نتیجے میں کشیدگی کا سامنا کرنا پڑ سکتا ہے۔ مالی لحاظ سے آپ کو سنجیدگی سے مطالعہ کرنے کی تجویز پیش کی جاتی ہے۔ آمدنی کے ذرائع کو بہتر بنا سکتے ہیں۔ اپنے معاملات میں آسانی سے استحکام لا سکتے ہیں۔ صارفین کے ساتھ رابطہ آسان ہو جائے گا۔ اپنی زندگی سے متعلقہ معاملات کے بارے میں غوروفکر کریں اپنی ذمہ داریوں سے واقف ہوں۔ یہی وقت ہے اپنی سوچ کو پختہ بنا سکتے ہیں اور بہترین حکمتِ عملی تک رسائی حاصل کر سکتے ہیں ۔ اپنی زندگی میں بہتر انتظام کرنے کی کوشش کریں۔ Read Taurus Lucky Stones In Urdu
Information About Your Star Taurus In Urdu
Read More About Your Zodiac Sign Taurus
Weekly Taurus Horoscope in Urdu
Taurus is an Earth Sign; it is persevering, strong, steady and down to earth. Governed by Venus, Taurus, are inclined toward erotic joys. Along these lines, the Taurus love to enjoy overabundances, physical joys or material solaces. What's more, they won't dither in going an additional mile to discover these joys. Most Taurus-borns are lovers of good food and a great life. Incomprehensibly, however, Taurus locals are fixed in their methodology; they slight change. They are steadfast and joined to their loved ones, occupations, managers, companions and nearly everybody and everything. Many trust Taurus to be the most trustworthy Sign in the entire Zodiac, basically in light of the fact that Taurus loathes 'change'.
Taurus Weekly Future Predictions in Urdu
People with this star are reasonable and aspiring. Burj Sour/Burj Sor in Urdu expresses that Taurus dependably feels the need of being encompassed by love. To learn more about the lives of Taurus, you can visit UrduPoint. Future Predictions of Burj Sor in Urdu is available at this site. Weekly Taurus horoscope in Urdu is offered by UrduPoint only. Know yourselves more by staying connected with this site!