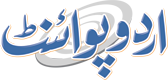 Weekly Scorpio Horoscope in Urdu 2023 - Weekly Scorpio
Scorpio folks can get their Scorpio Weekly horoscope in our horoscope section. You can find information like Weekly Scorpio Horoscope in Urdu, love, profession, health, lucky color, and stone. Scroll down for weekly predictions.
برج عقرب کا ہفتہ کیسا گزرے گا
اس ہفتے منصوبوں کی کامیابی کے لئے مزاحمت کرنا پڑے گی۔ دوسی طرف نئے اقدامات کرنے کے لئے بحث و مباحثے کرنے پڑیں گے۔ مرکزی صورت حال کے مطابق آپ کو حقیقی انداز اپنانے کا مشورہ دیتا ہے۔ حقیقت کے نزدیک رہ کر ہی کامیابی حاصل کر سکتے ہیں۔ آپ سب میں ایسے لوگ جو اکیلے ہیں، اپنے پیاروں سے سوموار اور منگل کو ملاقاتیں کر سکیں گے اور یہ ملاقاتیں آپ کی پہچان اور شعور میں اضافے کا باعث بنیں گی۔ خاص لمحات جینے کا موقع ملے گا۔ ذمہ دریاں آپ کے لئے راحت اور سکون کا باعث بنیں گی۔ کاروباری معاملات میں آپ کو کوئی بھی موقع ہاتھ سے نہیں جانے دینا چاہیے۔ ملازمت اور موجودہ صورت حال کے حوالے سے آپ کے پاس ذاتی اقدامات ہیں جو کہ آپ کی زندگی میں بہت سی مثبت تبدیلیاں لاسکتے ہیں۔ ان اقدامات پر عمل کر کے مالیات میں بھی اضافہ کریں گے۔ اس ہفتے خوش قسمتی آپ کے ساتھ ہے۔ یہ ہفتہ سرمایہ کاری اور نئے منصوبوں کے لئے مفید ہے۔ سخاوتی مزاج آپ کے بجٹ میں توازن کو خراب کر دیگا۔آپ کے جذباتی تعلقات کا تعلق براہ راست مالیاتی زندگی سے ہے۔تحفے دیتے ہوئے میانہ روی اختیار کریں۔آپ کی نجی زندگی آسان نہیں ہوگی بہت زیادہ مذکرات ایک وقت کے بعد متوقع طور پر پریشان کر دیں گے۔ خود پر بھروسہ رکھیں، اپنی صلاحیتوں کو کسی سے کم نہ سمجھیں۔ مستقبل کے لئے جو بھی تبدیلیاں آپ کرنا چاہتے ہیں کوئی بھی آپ کی راہ کی رکاوٹ نہیں بنے گا۔ نئی توانائی اور جوش و جذبہ اس ہفتے آپ کا کام آسان ہو جائے گااور آپ کے لئے نئی راہوں کو کھول دے گا۔ اہم فیصلے کرنے کے لئے یہ ہفتہ مثالی ہے۔ ذہنی اطمینان اس ہفتے آپ کی متحرکات میں توازن قائم کرے گا۔ Read Scorpio Lucky Stones In Urdu
Information About Your Star Scorpio In Urdu
Read More About Your Zodiac Sign Scorpio
Scorpio Weekly Horoscope in Urdu
Scorpio is nothing, if not furious! The Scorpio loves a good battle and can give 'power' a keep running for its cash (worth). Indeed, to say it essentially, the Scorpions are strong, directing, extraordinary, energetic and fanatical. Driven, committed and steadfast, they likewise are goal-oriented and security-adoring. Curious and prepared to learn, Scorpio people are smart, persuaded individuals, who can contribute adequately to any extent. However, it is critical that if the quality of the Scorpio-born lies in these characteristics, his/her most profound shortcomings also are established in them.
Scorpio Weekly Future Predictions in Urdu
Scorpions are enthusiastic, they can be controlled effortlessly. They ought not to stuff their present timetable parcel of plans. Rather they should endeavor to focus on the "toning it down would be best" equation. To get more meticulous and obvious about your future, check your weekly Scorpios horoscope in Urdu at UrduPoint. This Horoscope page can lead you towards your weekly basis predictions by the astrologers in Urdu. Keep visiting this site to stay aware of your horoscope and updated with your weekly Future Predictions in Urdu!