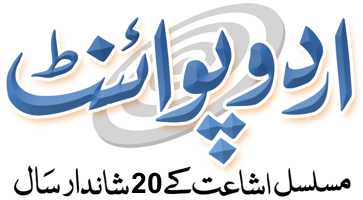 Weekly Horoscope in Urdu - Horoscope of this week in Urdu 2020
آپ کا ہفتہ کیسے گزرے گا؟ اس ہفتے کا زائچہ
Horoscope in Urdu Weekly, Read Weekly Urdu Horoscope, Yeh Hafta Kaisa Guzray Ga. Find This week's predictions and Zaicha. Details about your stars, love life, career, business, work, studies, education and future details. Capricorn, Aquarius, Pisces, Aries, Taurus, Gemini, Cancer, Leo, Virgo, Libra, Scorpio, Sagittarius horoscope updated regularly by our palmists and astrologists.
Weekly Urdu Horoscope 2020 - Find predictions about your week!
Find your Urdu Horoscope for this week in Urdu in year 2020. Urdu Point presents accurate and authentic weekly horoscope in urdu. Our astrologists work on daily bases to provide you Urdu horoscope. Finding your love horoscope in Urdu for your zodiac sings is not easy, Urdu Point has taken care of this issue. And provides Free weekly Urdu horoscope and Daily Urdu Horoscope. So out about your love life in urdu, sex life in urdu and your crush. Married people can read about your marriage horoscope in urdu and shadi horoscope in urdu. People who are engaged can find more about the mangni horoscope and nikkah horoscope in urdu. Weekly horoscope in Urdu provides information about your birth chart Zaicha, and birth stone, provides you information about the best day of the week in Urdu. You can also find weekly horoscope in Urdu for 2020, 2017, 2016, 2015, 2014 and old.
Our Users from Pakistan, Karachi, Lahore, Islamabad, Peshawar, Multan, Faisalabad, Sialkot, India, Delhi, Mumbai, Agra, Ahmad Abad, Hyderabad, Gujrat, Australia, Melbourne, Sydney, New Zealand , Singapore, Thailand, Phuket, Bangkok, Pattaya, Koh Samui, USA (United States of America), New york, Brooklyn, California, Houston, Washington, Canada, Montreal, Qubic, Ottawa, Calgary, Vancouver, Toronto, U.K. (United Kingdom), London, Manchester, Bradford, Lords, Birmingham, Glasgow, Nottingham, Saudi Arabia, Jeddah, Riyadh, Makkah, Madinah, al Khobar, Bahrain, Manama, UAE (United Arab Emirates), Dubai, Sharjah, Abu Dhabi, Ras al Khaima, Fujairah, Al ain, Umm al Quwain UAQ, Ajman, Kuwait, Qatar, Oman, South Africa, Germany, Italy, Malaysia, KL, Kuala Lumpur, Penang, Langkawi, Spain, Madrid, Barcelona, France, Paris, Nice, Netherlands, Amsterdam, Rotterdam, Greece, Afghanistan, Kabul, Jalalabad etc daily visit Urdu Point to read Weekly Urdu horoscope.