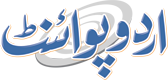 Weekly Virgo Horoscope in Urdu 2023 - Weekly Virgo
Virgo folks can get their Virgo Weekly horoscope in our horoscope section. You can find information like Weekly Virgo Horoscope in Urdu, love, profession, health, lucky color, and stone. Scroll down for weekly predictions.
برج سنبلہ کا ہفتہ کیسا گزرے گا
اپنے عزائم کو حاصل کرنے کے لئے استحکام کی سخت ضرورت ہے۔ اس ہفتے کی آب و ہوا آپ کی زندگی میں موجود مقاصد کو آگے بڑھائے گی۔ اپنے اعمال کے نتائج کو حاصل کریں گے۔ جذباتی زندگی کو جوش و جذبہ موجود ہوگا جو کہ آپ کے اندر مثبت تبدیلیاں لائے گا۔ اپنے آپ کو کسی سے کم نہ سمجھیں اللہ نے آپ کو بہت سی صلاحیتوں سے نوازا ہے ۔ اجنبی لوگوں سے بات کرنے سے مت گھبرائیں ممکنہ طور پر آپ کے لئے مثالی ثابت ہوگا۔ غیر ضروری فخر آپ کی شخصیت میں منفی تبدیلیاں لائے گا۔ پیشہ ورانہ زندگی میں وینس براہ راست نتائج لائے گا۔ متوقع طور پر تمام معاملات بہترین ہو جائیں گے۔ غیر معمولی طور پر کام کو آگے بڑھانے کے لئے ذاتی اقدامات کریں گے ۔کام کے توازن کو برقرار رکھنے کے ساتھ ساتھ آپ کو اپنے نجی معاملات میں بھی دلچسپی لینے کی ضرورت ہے۔ مالیاتی منصوبوں میں ایک موقع آپ کو اہم پوائنٹس تلاش کرنے میں مدد دے گا۔ عدم استحکام آپ کی راہ میں رکاوٹ بن سکتا ہے۔ روزانہ کے انتظام میں الجھن سے بچنے کی ضرورت ہو سکتی ہے۔ متوقع عرصے میں اگر آپ کے خواب حقیقت نہ بنے تو واضح طور پر آپ کو صبر و تحمل سے سہار لینا پڑے گا۔ ذہنی کشیدگی آپ کے فیصلوں کو متاثر کرتی ہے۔ نظم و ضبط کے ساتھ معاملات کو حل کریں۔ طویل مدتی منصوبوں کو سرانجام دینے کے لئے بہترین وقت ہے۔ تمام بُری عادتیں جو کہ آپ کے رکاوٹ بنتی ہیں ان کو خود سے دور کر لینا ہی آپ کے لئے بہتر ہے۔ Read Virgo Lucky Stones In Urdu
Information About Your Star Virgo In Urdu
Read More About Your Zodiac Sign Virgo
Virgo Weekly Horoscope Prediction
Virgo is an Earth Sign, and all the mother-earth like characteristics and capacities are a piece of these people's persona. Virgo, much like its symbol "the Virgin", is feminine, refined agile and compelled by a solemn obligation. Virgo is likewise a perfectionist. Most Virgo born people are true and minding to the blame – towards their families, companions, and loved ones. Nonetheless, they additionally will, in general, be worriers and naggers somewhat. Basic and demanding of most thoughts, things, and circumstances, Virgins or Virgos can be similarly a delight as they can be agony. These traits of the Virgo make them marginally crabby and fairly negative in their methodology.
Virgo Weekly Future Predictions in Urdu
According to Virgo Astrology in Urdu individuals identified with this star have a warm personality. According to Virgo astrology symbolism, they are down to earth, supportive and attentive. Being systematic, down to earth and steadfast are characteristics of Virgo. More positive and negative traits of Virgos can be discovered at this page. Read weekly Virgo Urdu horoscope on UrduPoint. Future Predictions of Virgos are available at this site. So stay connected with us, in order to learn more about your zodiac!