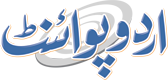 Weekly Leo Horoscope in Urdu 2023 - Weekly Leo
Leo folks can get their Leo Weekly horoscope in our horoscope section. You can find information like Weekly Leo Horoscope in Urdu, love, profession, health, lucky color, and stone. Scroll down for weekly predictions.
برج اسد کا ہفتہ کیسا گزرے گا
غیر ضروری اخراجات آپ کو اضطراب میں مبتلا کر سکتے ہیں۔وسائل سے باہر رہ کر خرچ تنازعات کا شکار بن سکتا ہے۔ اپنے رویے کی وجہ سے تعلقات کشیدہ ہو جائیں گے۔ محبت کے معاملات میں آپ کا ایک جگہ پر اپنی توجہ کو مرکوز کرنا مشکل ہو جائے گا۔ اپنے ساتھ کی حدود کا احترام آپ کو مشکل وقت سے گزرنے میں مدد کرے گا۔ ساتھی کو اپنے موجودہ خدشات کے بارے میں بات کرنا مشکل ہو سکتا ہے۔ معاملات کا اظہار نہ کرنا اختلافات پیدا کر سکتا ہے۔پیشہ ورانہ زندگی میں ساز گار معاملات کو جنم دیں گے۔ آپ کے ارد گرد بہت سے لوگ مواقع کی تلا ش میں ہیں آپ کو صبر سے کام لینے کی ضرورت ہے۔ بات چیت آپ کو حقیقی اور نمایاں طور پر روشن خیال بنا دے گی۔ حوصلہ افزائی کی ضرورت آپ کو کچھ لوگوں کی طرف متوجہ کر دیتی ہے۔ملامت کے لئے یہ ہفتہ موزوں رہے گا۔ مالی لحاظ سے آپ کے تمام معاملات میں بہتری آئے گی انشااللہ ۔ خود پر بھروسہ رکھیں اور معاملات کو آگے بڑھائیں۔خود پر بھروسہ رکھیں اور عملی اقدامات کریں۔ اس ہفتے میں اگر آپ کی توانائی اپنے عروج پر نہیں رہے گی تو آپ کو اپنے حاکم سیارے کی طرف سے حمیات حاصل ہوگی۔ یہ ہفتہ آپ کے لئے مثالی ہوگا۔ کارکردگی کو بہتر بنانے کے لئے سرگرمیوں کی ضرورت ہے۔ آپ کو مشورہ دیا جاتا ہے کہ غیر معمولی امتیازات کا نشان نہ بنیں۔ اپنے آس پاس موجود سخت تعلقات کا سامنا کرنے کے لئے صبر و تحمل کو فروغ دینے کی ضرورت ہے۔ Read Leo Lucky Stones In Urdu
Information About Your Star Leo In Urdu
Read More About Your Zodiac Sign Leo
Leo Weekly Horoscope in Urdu
Leos, much like their name, are strong, savage, striking, valiant and majestic in their lifestyles, ways, and articulation. Incredibly inventive in practically all circles of their lives, Leo people are autonomous and predominant. Known to be the most definitive among every one of the Signs of Zodiac, Leos or Lions are regularly bold hearts, and their certainty, desire, and positive reasoning are praiseworthy and unparalleled. The word 'question' or, so far as that is concerned, ' self-uncertainty' isn't a piece of Leo's lexicon. Driven and decided, frequently to the level of abundance, most Leo people correctly comprehend what they need from a circumstance, specifically, and life, all in all. Or on the other hand, as an educated man once stated, "In any event, they feel and trust they (Leos) know everything!"
Weekly Future Predictions of Zodiac Leo in Urdu
Leo star in Urdu is called Burj Asad برج اسد, individuals conveying this star has warm and activity arranged identity. Leo astrology in Urdu decides these individuals as a consideration searcher and furthermore, they like to work in the spotlight. Leo Traits can be further discovered on this site. Weekly Leo Horoscope in Urdu is available at Urdu Point Horoscope. Week-to-week predictions of Leo in Urdu are offered by this site. So keep visiting this site for knowing more about yourselves!