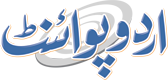 Today Gold Rate in Gujranwala - Live Gujranwala Gold Rates, Gujranwala Gold Price & Bullion Rates

Today's Gold rate in Gujranwala is PKR. 186,900 per 10 grams, and PKR. 218,000 per tola. According to the Gujranwala sarafa market gold rate, and International Market gold rate. The 22 karat gold price is PKR. 171,324 per 10 grams. Below are the latest bullion rates.
| Location | 24k 10g | 24k per Tola | 22k 10g |
| --- | --- | --- | --- |
| Gujranwala | PKR 186,900 | PKR 218,000 | PKR 171,324 |
Gold Rates City Wise List
International Gold Rates
Daily Gold Price In Gujranwala
Gold rates change almost every day worldwide including Gujranwala. Get the updates about today gold price in Gujranwala Pakistan, and get rates of 18 karat, 20 karat, 21 karat and 22 karat gold. These rates are given in 1 tola, 1 gram and 10 grams formats in PKR Pakistan Rupee currency. Live Rates are provided by the Gujranwala gold market and bullion markets of Pakistan every day.
Latest Comments
I am just shocked to know about gold rates in Gujranwala. I can't think of it now I have to prefer artificial jewelry for my wedding.
By: Saman Mumtaz on 18-09-2019
I am a resident of Gujranwala CANTT and I wanted to gift my mother a necklace. But after seeing the gold rate here I am completely stunned.
By: Arooj Awais on 20-07-2019
I want to buy 2 tola 22 carrot gold jwelery if someone wants to sale it kindly contact us
By: Inam Asad on 25-01-2023
Gold ke rate kab Kam hone ha??
By: Alyan on 21-11-2022
i want sell we can
By: 03484508922 on 17-01-2022
i want to sale 40 years old bangles
By: Wahab Hanjra on 08-09-2021
Half tola chahye 03056210294
By: Irfan on 01-04-2021
Allah goldsmiths sy mehfoz rakhay sb logo Ameen
By: Zeeshan Ashraf on 21-12-2020
Saman mumtaz why u decide artificial
By: Bilal on 19-12-2020
I want sell 21k gold please contact us 03456982871
By: Abdul Qayyum on 11-08-2020
Invest 10 to 25 lac and get 20 to 50 thousand per month contact 0302-5780616
By: Sohail on 01-05-2020
I think if the ladies boycott the Gold ornaments then there will be no issue of the Gold Rate. Gold rate mainly increases due to the decrease of currency rate and the rate of Gold in the international market. The Government has no control on these both factors. therefore, the Gold Rate will never come down and remain fluctuating please
By: Sobia Sabeen on 09-09-2019