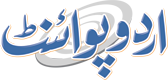 Today Gold Rate in Hyderabad - Live Hyderabad Gold Rates, Hyderabad Gold Price & Bullion Rates

Today's Gold rate in Hyderabad is PKR. 185,450 per 10 grams, and PKR. 216,300 per tola. According to the Hyderabad sarafa market gold rate, and International Market gold rate. The 22 karat gold price is PKR. 169,995 per 10 grams. Below are the latest bullion rates.
| Location | 24k 10g | 24k per Tola | 22k 10g |
| --- | --- | --- | --- |
| Hyderabad | PKR 185,450 | PKR 216,300 | PKR 169,995 |
Gold Rates City Wise List
International Gold Rates
Daily Gold Price In Hyderabad
Gold rates change almost every day worldwide including Hyderabad. Get the updates about today gold price in Hyderabad Pakistan, and get rates of 18 karat, 20 karat, 21 karat and 22 karat gold. These rates are given in 1 tola, 1 gram and 10 grams formats in PKR Pakistan Rupee currency. Live Rates are provided by the Hyderabad gold market and bullion markets of Pakistan every day.
Latest Comments
21 k gold price per gram?
By: Ali on 22-08-2023
Gold kam Hoga ya nahi bhai
By: Asad Afzal on 11-05-2023
Gold TU abhi 2k tak Jai ga
By: Aneeq on 05-01-2023
today rate is wrong GEO and ARY tv is saying some thing different from this rate which price is correct
By: Irfan on 08-02-2022
Gold aagay kaim ho ga
By: Farhan on 15-07-2021
Bhai gold kam hoga ya barjaye ga ?
By: Syed Zeeshan on 11-01-2021
Gold k rate kub Kam honge ??
By: Ashraf on 01-11-2020
Mujhe 20carat gold ke 2019 ke her month ki list chaie prr tola
By: M on 21-01-2020
Kab huga go Gold kam
By: Maqsood Ali on 21-01-2020
Gold kam ho ga ya nhi bhai jn
By: Mustafa Kaim Khani on 05-09-2019