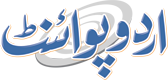 Today Gold Rate in Quetta - Live Quetta Gold Rates, Quetta Gold Price & Bullion Rates

Today's Gold rate in Quetta is PKR. 185,450 per 10 grams, and PKR. 216,300 per tola. According to the Quetta sarafa market gold rate, and International Market gold rate. The 22 karat gold price is PKR. 169,995 per 10 grams. Below are the latest bullion rates.
| Location | 24k 10g | 24k per Tola | 22k 10g |
| --- | --- | --- | --- |
| Quetta | PKR 185,450 | PKR 216,300 | PKR 169,995 |
Gold Rates City Wise List
International Gold Rates
Daily Gold Price In Quetta
Gold rates change almost every day worldwide including Quetta. Get the updates about today gold price in Quetta Pakistan, and get rates of 18 karat, 20 karat, 21 karat and 22 karat gold. These rates are given in 1 tola, 1 gram and 10 grams formats in PKR Pakistan Rupee currency. Live Rates are provided by the Quetta gold market and bullion markets of Pakistan every day.
Latest Comments
Plz report a new price
By: Shahzad Baloch on 22-05-2022
Yeah it will increase
By: Ahsan on 25-05-2021
is Upcoming week increase the gold
By: M Anwar on 17-03-2021
bhoot manga ha gold
By: Abdullah on 13-02-2021
24k 10g can this price increase in upcoming next weeks.
By: Muhammad Farhan on 03-10-2019