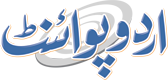 Today Gold Rate in Islamabad - Live Islamabad Gold Rates, Islamabad Gold Price & Bullion Rates

Today's Gold rate in Islamabad is PKR. 173,610 per 10 grams, and PKR. 202,500 per tola. According to the Islamabad sarafa market gold rate, and International Market gold rate. The 22 karat gold price is PKR. 159,141 per 10 grams. Below are the latest bullion rates.
| Location | 24k 10g | 24k per Tola | 22k 10g |
| --- | --- | --- | --- |
| Islamabad | PKR 173,610 | PKR 202,500 | PKR 159,141 |
Gold Rates City Wise List
International Gold Rates
Daily Gold Price In Islamabad
Gold rates change almost every day worldwide including Islamabad. Get the updates about today gold price in Islamabad Pakistan, and get rates of 18 karat, 20 karat, 21 karat and 22 karat gold. These rates are given in 1 tola, 1 gram and 10 grams formats in PKR Pakistan Rupee currency. Live Rates are provided by the Islamabad gold market and bullion markets of Pakistan every day.
Latest Comments
I need 2 tola gold please tell me taday gold rate in Pakistan.
By: Nabeel Ahmed on 01-08-2023
Yahn sale kar Kay Kon sa profit h Jana hay shops pa karty log sale
By: Abdullah on 14-03-2023
I want to sale 24k gold bars from dubai
By: Aamir on 06-01-2023
Kesi ka pas use gold
By: Zulfiqar on 08-09-2022
hi
By: Ahsan on 05-04-2022
I need 1 1/2 tola set ear rings, lokit , and ring
By: Najeeb on 11-09-2021
Nicce
By: Ubaid on 04-07-2021
I need 2 tola set 24karats Jo sale krna chahte mre ath contact krye ga Islamabad pindi wale Contact no
By: Saqib on 30-05-2021
Mjy Gold 1 tola islamabad 03111405740
By: Sifatkhan on 29-03-2021
I want to sold my 6 bangles (5 tola). Used once, So if any one interested contact me on 03355293996
By: Sa**** on 18-03-2021
I need limit set in gold 21,22,24/karats anyone want to sale please contact on whatsapp 03318219299
By: Shahbaz on 06-03-2021
I need a lokit set in gold 21 or 22/karats any biday want to sale contect on whats app number 0344-5985901 pindi or Islamabad
By: Hussain on 20-12-2020
Need bridal set of 3 Tola in 22 karats, contact before 23 July please 03150788770
By: Asim on 18-07-2020