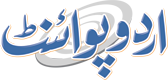 Sagittarius as Parents - Sagittarius Father and Mother Personality
What kind of Parents Sagittarius are? قوس والدین ایک نظر میں - What are good and bad characteristics of Sagittarius Mothers, and Personality of Fathers in Urdu Horoscope. Information about Burj Qos Parents and star information. Burj Qos Waldain.
قوس والدین ایک نظر میں
Read Sagittarius Lucky Stones In Urdu
Information About Your Star Sagittarius In Urdu
Read More About Your Zodiac Sign Sagittarius
Personality analysis of Sagittarius as parents
Urdu Point daily horoscope determines the personality features of Sagittarius as parents. Daily zodiac sign tells the personality traits as parents. How would a Sagittarius deal as parents is described by Horoscope in Urdu. The site gives the information about their behavior as parents. It suggests that they are very polite parents, even sometimes they make their kids clumsy with so much love and care. You can see Mother information and Father information, see how good Mother and Father they would be.