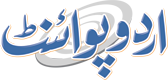 Today Gold Rate in Swat - Live Swat Gold Rates, Swat Gold Price & Bullion Rates

Today's Gold rate in Swat is PKR. 173,870 per 10 grams, and PKR. 202,800 per tola. According to the Swat sarafa market gold rate, and International Market gold rate. The 22 karat gold price is PKR. 159,380 per 10 grams. Below are the latest bullion rates.
| Location | 24k 10g | 24k per Tola | 22k 10g |
| --- | --- | --- | --- |
| Swat | PKR 173,870 | PKR 202,800 | PKR 159,380 |
Gold Rates City Wise List
International Gold Rates
Daily Gold Price In Swat
Gold rates change almost every day worldwide including Swat. Get the updates about today gold price in Swat Pakistan, and get rates of 18 karat, 20 karat, 21 karat and 22 karat gold. These rates are given in 1 tola, 1 gram and 10 grams formats in PKR Pakistan Rupee currency. Live Rates are provided by the Swat gold market and bullion markets of Pakistan every day.
Latest Comments
Really shocked to read about the increasing gold rates in Swat. Very difficult for a middle class member to buy.
By: Qirat Ziae on 26-06-2019
Please update the gold rates with date properly mentioned
By: Akbar Hussain Swat on 08-09-2020
Good luck
By: Ikramullah on 04-06-2020
Really shocked to read about the increasing gold rates in Swat. Very difficult for a middle class member to buy
By: Shafiq Ahmad on 29-06-2019