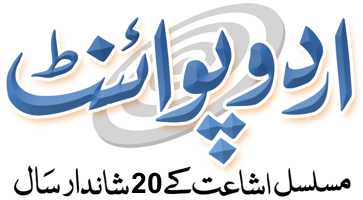 Khwab Mein Quran Majeed Dekhna
خواب میں قرآن مجید دیکھنا
Find Dream meaning of Khwab Mein Quran Majeed Dekhna and other dreams in Urdu. Dream Interpretation & Meaning in Urdu. Read answers by islamic scholars and Muslim mufti. Answers taken by Hadees Sharif as well. Read Khwab Mein Quran Majeed Dekhna meaning according to Khwab Nama and Islamic Dreams Dictionary.
حضرت ابن سیرین رحمۃ اللہ علیہ نے فرمایا ہے کہ خواب میں مصحف کی تاویل علم اور حکمت ہے۔ اگر دیکھے کہ اس نے مصحف خریدا ہے۔ دلیل ہے طالب علم اور دانشمند ہو گا۔ اگر دیکھے کہ مصحف کو آگ میں جلایا ہے۔ تو یہ فعل اس کے دین کے فساد پر دلیل ہے۔ حضرت ابراہیم کرمانی رحمۃ اللہ تعالیٰ علیہ نے فرمایا ہے۔ اگر دیکھے اس نے مصحف کھول کر سر اور آنکھ پر رکھا ہے۔ دلیل ہے کہ سب کام اندازے کے ساتھ کرے گا اور اس شہر کا والی ہوگا۔ اگر دیکھے کہ مصحف اس کے ساتھ باتیں کرتا ہے۔ اگر نیک بات ہے تو نیکی پر دلیل ہے اور اگر بری بات ہے تو بدی پر دلیل ہے۔ حضرت جعفر صادق علیہ السلام نے فرمایا ہے کہ خواب میں مصحف کا دیکھنا پانچ وجہ پر دلیل ہے: (1) علم و حکمت (2) میراث (3) امانت (4) روزی حلال (5) دین اور دیانت۔
To see the Quran in the dream
Hazrat Jafar Sadiq (peace and blessings of Allah be upon him) said, "It is argued for five reasons to see Sufism in dream: (1) Knowledge and wisdom (2) inheritance (3) trust (4) Roza Halal (5) religion and faith.
khwab nama and khwab ki tabeer by hazrat yousaf free download of the book, and read online meaning khwabon ki tabeer of khwab mein quran majeed dekhna. online khawab ki tabeer of To see the Quran in the dream. Find meaning of your dream and their interpretation in Urdu, Hindi and English. Our users from USA, Canada, Australia, UK, US, United Kingdom, Saudi Arabia, United Arab Emirates, Bahrain, Qatar, Oman, Kuwait, Pakistan, India, Iran, Europe, Malaysia, Indonesia, Turkey, Singapore and rest of Asia visit us to read islamic free muslim and islamic meaning of the dream khwab mein quran majeed dekhna