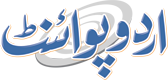 Today Gold Rate in Rahimyar Khan - Live Rahimyar Khan Gold Rates, Rahimyar Khan Gold Price & Bullion Rates

Today's Gold rate in Rahimyar Khan is PKR. 184,670 per 10 grams, and PKR. 215,400 per tola. According to the Rahimyar Khan sarafa market gold rate, and International Market gold rate. The 22 karat gold price is PKR. 169,280 per 10 grams. Below are the latest bullion rates.
| Location | 24k 10g | 24k per Tola | 22k 10g |
| --- | --- | --- | --- |
| Rahimyar Khan | PKR 184,670 | PKR 215,400 | PKR 169,280 |
Gold Rates City Wise List
International Gold Rates
Daily Gold Price In Rahimyar Khan
Gold rates change almost every day worldwide including Rahimyar Khan. Get the updates about today gold price in Rahimyar Khan Pakistan, and get rates of 18 karat, 20 karat, 21 karat and 22 karat gold. These rates are given in 1 tola, 1 gram and 10 grams formats in PKR Pakistan Rupee currency. Live Rates are provided by the Rahimyar Khan gold market and bullion markets of Pakistan every day.
Latest Comments
Dairh toly ka karra kitne tk m mily ga
By: Zuni on 02-01-2023
6 tola zaywar bechna hay kaha rabta karna hay
By: Muhammad Ali on 21-02-2022
1 gram gold ring kitny tk mily gi
By: Zuhair on 16-10-2019