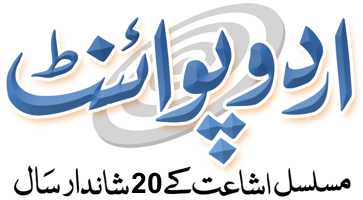 Khawab Main Kisi Cheez Ka Panna
خواب میں کسی چیز کا پانا
Find Dream meaning of Khawab Main Kisi Cheez Ka Panna and other dreams in Urdu. Dream Interpretation & Meaning in Urdu. Read answers by islamic scholars and Muslim mufti. Answers taken by Hadees Sharif as well. Read Khawab Main Kisi Cheez Ka Panna meaning according to Khwab Nama and Islamic Dreams Dictionary.
ابن سیرین ؒ فرماتے ہیں کہ اگر کوئی دیکھے کہ اس نے کوئی چیز پائی تو اگر وہ صاحب خواب پارسا اور صالح آدمی ہو تو دلیل ہے کہ وہ بیداری میں کوئی چیز پاوے۔ اور اگر وہ شخص صالح اور صاحب سترو حیانہ ہو تو دلیل یہ ہے کہ اس کو کوئی غم و اندوہ پہنچے۔ کرمانی ؒ کہتے ہیں کہ اگر کوئی خواب میں دیکھے کہ اس نے کوئی چیزیں پائیں اور دونوں ایک ہی جنس و قسم کی تھیں تو دلیل اس کی خیرو منفعت پر ہے اور وہ شخص حج و عمرہ ادا کرے اور اگر کوئی دیکھے کہ اس نے کوئی دس چیزیں پائیں اور وہ دسوں چیزیں ایک ہی جنس و قسم کی تھیں تو دلیل اس کی کسی خیرو منفعت اور روزی حلال پانے پر ہو گی اور دوسری تعداد شمار کی دلیل بھی اس قیاس پر ہے اور اگر جو کچھ چیزیں اس نے پائی ہوں وہ ایک ہی جنس و قسم کی نہ ہوں تو ا س کی تاویل بد ہو گی۔
Finding something in the dream
Hazrat Ibn Sirin says, "If someone sees if he finds anything, then if he is a dream person and a righteous man, he argues that he can get something in awareness. And if the person is a righteous and sincere person, then the argument is that he may get any sorrow. Karmani RA says that if anyone sees dreams that he finds something and both of them have sex and kind, then the argument is on his bad negligence, and he should pay Hajj and Umrah. And if someone sees if he finds ten things and the ten things were the same kind of sex, then the argument would be on the basis of any harmful disadvantage and fasting of it, and the argument of the second number is also on the basis of it If you do not know what you're looking for, then you will be able to get rid of it.
khwab nama and khwab ki tabeer by hazrat yousaf free download of the book, and read online meaning khwabon ki tabeer of khawab main kisi cheez ka panna. online khawab ki tabeer of Finding something in the dream. Find meaning of your dream and their interpretation in Urdu, Hindi and English. Our users from USA, Canada, Australia, UK, US, United Kingdom, Saudi Arabia, United Arab Emirates, Bahrain, Qatar, Oman, Kuwait, Pakistan, India, Iran, Europe, Malaysia, Indonesia, Turkey, Singapore and rest of Asia visit us to read islamic free muslim and islamic meaning of the dream khawab main kisi cheez ka panna