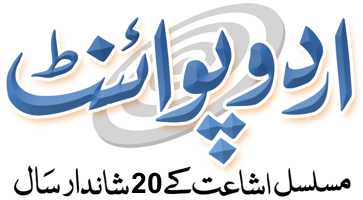 Khawab Mein Harhar Dekhna
خواب میں ہرڑ دیکھنا
Find Dream meaning of Khawab Mein Harhar Dekhna and other dreams in Urdu. Dream Interpretation & Meaning in Urdu. Read answers by islamic scholars and Muslim mufti. Answers taken by Hadees Sharif as well. Read Khawab Mein Harhar Dekhna meaning according to Khwab Nama and Islamic Dreams Dictionary.
حضرت ابن سیرین رحمۃ اللہ علیہ نے فرمایا ہے کہ ہلیلہ کابلی خواب میں دیکھنا دلیل غم و اندوہ پر ہوتا ہے۔ اور ہلیلہ زرد دلیل بیماری پر ہوا کرتا ہے اور ہلیلہ سیاہ کی دلیل مصیبت پر ہوتی ہے۔ اور اگر وہ دیکھے کہ وہ ان میں سے ایک قسم کا ہلیلہ کھا رہا تھا تو دلیل یہ ہے کہ اندوہ غم اس کا سخت تر ہووے۔ اور اگر دیکھے کہ وہ ان ہلیلوں میں سے کوئی ہلیلہ شکر یا قند یا شہد کے ساتھ ملا کر کھا رہا تھا تو دلیل یہ ہے کہ اندوہ غم اس کا کم تر ہووے۔ اور دیکھنے میں ہلیلہ کے کوئی منفعت نہیں ہے۔
Seeing Chebula Myrobalan in dream
Hazrat Ibn Sirin (peace and blessings of Allah be upon him) said: "The argument is to be seen in the dream of Har Har." And Hilly yellow argument causes the disease and the Chebula Myrobalan black argument is in trouble. And if he sees that he was eating a kind of Chebula Myrobalan, the argument is that his sadness is harder. And if he sees that some of these streams were mixed with sugar or honey or honey, the argument is that the sad sadness is less. There is no hatred for Chebula Myrobalan to see.
khwab nama and khwab ki tabeer by hazrat yousaf free download of the book, and read online meaning khwabon ki tabeer of Khawab mein harhar dekhna. online khawab ki tabeer of Seeing Chebula Myrobalan in dream. Find meaning of your dream and their interpretation in Urdu, Hindi and English. Our users from USA, Canada, Australia, UK, US, United Kingdom, Saudi Arabia, United Arab Emirates, Bahrain, Qatar, Oman, Kuwait, Pakistan, India, Iran, Europe, Malaysia, Indonesia, Turkey, Singapore and rest of Asia visit us to read islamic free muslim and islamic meaning of the dream Khawab mein harhar dekhna