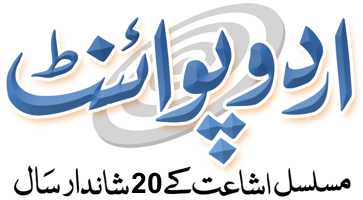 Khawab Mein Keeray Makoray Dekhna
خواب میں کیڑے مکوڑے دیکھنا
Find Dream meaning of Khawab Mein Keeray Makoray Dekhna and other dreams in Urdu. Dream Interpretation & Meaning in Urdu. Read answers by islamic scholars and Muslim mufti. Answers taken by Hadees Sharif as well. Read Khawab Mein Keeray Makoray Dekhna meaning according to Khwab Nama and Islamic Dreams Dictionary.
حضرت ابن سیرین رحمۃ اللہ علیہ نے فرمایا ہے۔ کہ کیڑے مکوڑے جو کہ زمین پر رینگنے والے ہوں تاویل ان کی بموجب ان کی قدر و قیمت اور صلاحیت کے ہوتی ہے۔ کیونکہ جو کوئی ان میں سے جس قدر ادنیٰ درجہ کا ہو دلیل اس کی علم تعبیر کی رو سے کسی قوی تر دشمن پر ہوتی ہے بسنبت ان رینگنے والے کیڑوں مکوڑوں کے جو کہ زہر دار ہوں۔ امام جعفر صادق رضی اللہ عنہ فرماتے ہیں کہ دیکھنا ہوام یعنی حشرات الارض کا کیڑوں مکوڑوں کا خواب میں کوئی تہدید ہوتی ہے کہ جس کی بازگشت کسی دشنام دہندہ اور حاسد کی طرف ہوا کرتی ہے۔
Seeing the insects in the dream
Hazrat Ibn Sirin (may Allah be pleased with him) said: They are worth the value and ability of insects that are going to land on earth. Because of which one of them is less likely to be less aware of his knowledge than on a strong enemy, the poisonous insects that are poisonous. Imam Jafar Sadiq says, "There is no contradiction in the dream of insects, insects that the resurrection is due to a decay and a hazard."
khwab nama and khwab ki tabeer by hazrat yousaf free download of the book, and read online meaning khwabon ki tabeer of Khawab mein keeray makoray dekhna. online khawab ki tabeer of Seeing the insects in the dream. Find meaning of your dream and their interpretation in Urdu, Hindi and English. Our users from USA, Canada, Australia, UK, US, United Kingdom, Saudi Arabia, United Arab Emirates, Bahrain, Qatar, Oman, Kuwait, Pakistan, India, Iran, Europe, Malaysia, Indonesia, Turkey, Singapore and rest of Asia visit us to read islamic free muslim and islamic meaning of the dream Khawab mein keeray makoray dekhna