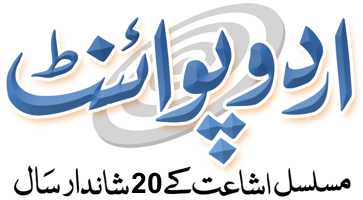 Khawab Mein Wakeel Dekhna
خواب میں وکیل دیکھنے کی کیا تعبیر ہے؟
Find Dream meaning of Khawab Mein Wakeel Dekhna and other dreams in Urdu. Dream Interpretation & Meaning in Urdu. Read answers by islamic scholars and Muslim mufti. Answers taken by Hadees Sharif as well. Read Khawab Mein Wakeel Dekhna meaning according to Khwab Nama and Islamic Dreams Dictionary.
حضرت ابن سیرین رحمۃ اللہ علیہ نے فرمایا ہے کہ اگر خواب میں دیکھے کہ بادشاہ کا وکیل بنا ہے اور اپنے کام میں مصنف بنا ہے۔ دلیل ہے کہ دنیا کی خیرو صلاح پائے گا۔ اور اگر قاضی کا وکیل بنے گا تو بھی یہی تاویل ہے اور اگر وکالت کے کام میں نہیں ہے تو اس کی تاویل خلاف ہے۔ حضرت جابر مغربی رحمۃ اللہ علیہ نے فرمایا ہے۔ اگر وکیل دیکھے کہ اس نے اپنے مؤکل پر مہربانی کی ہے۔دلیل ہے کہ وہ کسی مرد کو پاکیزہ بات کہے گا۔ اور اگر مؤکل کو کشادہ رو دیکھے۔ دلیل ہے کہ اس سے منفعت حاصل ہو گی۔ اور اگر اس کے خلاف دیکھے تو اس کی تاویل بد ہے۔
Seeing a lawyer in the dream
Hazrat Ibn Sirin (may Allah be pleased with him) said: "If you see the dream that the king is made and is a writer in his work." It is argued that the world's bad advice will be. And if the lawyer of a lawyer becomes a lawyer, then the same is equally and if he is not in the advocacy, he is against the disadvantage. Hazrat Jabir (may Allah be pleased with him) said: If the lawyer sees that he has made a mistake on his own behalf, it is clear that he will say something good to a man. And if the client sees spacious. It is argued that profit will be achieved. And if he sees against it, he is worse.
khwab nama and khwab ki tabeer by hazrat yousaf free download of the book, and read online meaning khwabon ki tabeer of Khawab mein wakeel dekhna. online khawab ki tabeer of Seeing a lawyer in the dream . Find meaning of your dream and their interpretation in Urdu, Hindi and English. Our users from USA, Canada, Australia, UK, US, United Kingdom, Saudi Arabia, United Arab Emirates, Bahrain, Qatar, Oman, Kuwait, Pakistan, India, Iran, Europe, Malaysia, Indonesia, Turkey, Singapore and rest of Asia visit us to read islamic free muslim and islamic meaning of the dream Khawab mein wakeel dekhna