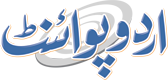 Tehzeeb Haafi Poetry - Tehzeeb Haafi Shayari, Urdu Ghazal, Nazam Collection

1989 Dera Ghazi Khan
Tehzeeb Haafi Poetry in Urdu is famous among poetry lovers. Everyone love to read Tahzeeb Hafi Poetry in urdu. Best and vast collection of Tahzeeb Hafi Shayari in urdu is available at UrduPoint. We update it regularly so that you don't miss any latest Tehzeeb Haafi Shayari in Urdu.
Tehzeeb Hafi Poetry
Tehzeeb Hafi is a well-known Urdu poet famous for his unique and modern style of poetry in Urdu. The birth name of Tehzeeb Hafi is Tehzeeb-ul-Hassan which he changed after that. He's the kind of poet whose poetry is dedicated to the youth of Pakistan, as it is loaded with modern and motivational thoughts. He has not written many pieces of poetry, but the little work he has done portrays his modern thoughts and his urge to motivate youth.
Many young readers well-received his style of poetry as his poetry contains modern ideas and beautiful words which feel soothing. He got famous very rapidly because of his strong fundamentalist thoughts and poetry. More than inspiring, he has also written very much emotional, sad, and love Urdu poetry, so the power of aesthetics cannot be overlooked. The role of social media cannot be underestimated. Social media has also made this kind of motivational poetry very much popular in the young generation.
The effect Hafi has made on modern poetry cannot be denied and overlooked as it is becoming more popular on social media. His social instincts made him more popular in the youth of Pakistan through his poetry. His poetry is still famous among social media users, and it is used in most TV shows.
Poetic style
In Hafi's poetry, there was an element of innocence, naturalness, and conduciveness which made it more attractive to the audience. Through a certain arrangement of words and a specific tone of expression, he touches the reader's heart. These special elements make him the most popular poet among Urdu poets and the younger generation. He made an impression on the young readers and left a mark on the contemporary audience with his different genres such as nature-based poetry, romantic, sad, and metaphorical poetry.
Collection of poetry
Let's go through the popular collection of poetry under the name of Tehzeeb Hafi.
Sad Poetry
In the history of Urdu poetry, many Urdu poets have tried to let out their grief and sorrow through poetic verses called sad poetry. At some point in life, a reader can relate to the sad aspect of poetry and understand what the poet is expressing.
Tehzeeb Hafi is often named one of the most popular poets of the 21st century in Urdu literature. His sad poetry is also according to the modern poetic style and expressions, which can instantly connect to the audience. His clever use of meaningful words in a certain way makes it more attractive to the readers. This sad poetry pointed at a certain idea of departing souls and mourning.
Love Poetry
Love poetry is all about showing your expressions and emotions for someone in a lovely way. This kind of poetry contains personification of different natural aspects and compares it with the beloved to make it more admirable.
Tehzeeb Hafi's Love poetry is also very famous in the new era of social media. His love poetry is getting famous day by day on social media platforms such as TikTok and Facebook. Hafi's poetry is mostly about sad aspects of life, but his love poetry is also worth reading and appreciable.
The flag bearer of modern poetry
It is frequently said that Tehzeeb Hafi paved the way for upcoming modern poets. The reason is his popularity among modern poets and on social media among modern poetry lovers. He is considered the father of modern poetry in Urdu literature.
Genre of Tehzeeb Hafi's poetry?
Tehzeeb Hafi was a poet who wrote in many different genres according to the audience of Urdu literature. He wrote motivational poetry for the youngsters of Pakistan, Romantic sad, and tragic poetry for the contemporary audience according to their taste. His poetry is another form of revolutionized modern views of Pakistani people.