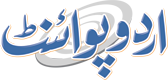 New Urdu Poetry - Read Nayi (Latest) Urdu Shayari
Urdu Poetry was recognized as traditional Urdu Poetry with many rules that a poet has to follow when writing a piece of Urdu Poetry. However, with modernization, Urdu Poetry evolved in the form of New Urdu Poetry. There are no set of rules here. Poets can write it in the form of free verses. It is becoming more famous these days as New Urdu Poetry is simple and easy to understand.
At UrduPoint, you can read a lot of Urdu Poetry by famous Urdu Poets of the new era. We keep on updating our collection with the latest New Urdu Poetry so that you don't miss reading any.
نئی اردو شاعری، تازہ ترین اردو شاعری
Urdu poetry is the one you read or send to others to express your feelings and emotions. It is often loaded with rhythmic patterns of language, phonemes, sound practices, symbols to create irrational meaning. Urdu poets are primarily found in India and Pakistan. Some of the common Urdu poetry genres are sad, funny, love, romance, political, Sufi, etc.
The new writing or the new poetry to be said precisely emerged with more clarity. Every new writer was a literary rebel as it does not stick to the basic poetic rules. Contemporary poetry is more based on political and social revolutions. With the social-political concept in their mind, new writers developed their way while seeking their inspiration from foreign and literary events.
Structure of new poetry
There is a specific structure that Urdu poetry follows, and the style is different from ancient American poetry or seventeen-century English poetry. It has a rhyming scheme and a verse pattern, but some Urdu writers write in the free verse method to not follow any pattern.
Radif and qafiya
Radif is a concept that the second verse of each Sher should be in the exact rhyming words. Qafiya is the first Sher of any Nazam or ghazal. Whether it's a ghazal or a Nazam, it should contain qafiya and Radif.
Beher
It means a meter or length on which a poem is made. For a ghazal, each Sher should follow the same length/meter.
Matla and Maqta
Matla is said to be the first Sher of couplet of poetry in which both verses rhyme to each other. The purpose of Matla is to define qafiya and Radif for the rest of the poem/ghazal. There is usually one Matla in a poem, but sometimes poets tend to write two couplets of Matla to express a specific theme.
Maqta is generally the last Sher of a ghazal or poem in which most of the poets use their pen names. A Maqta poet can address himself or address something else in a specific manner to conclude the poem.
Types of New poetry
Following are the most common types of new poetry.
Hamd
A form of poetry wrote in praise of Allah.
Hazal
Hazal is known as funny or mazaahiya poetry, in which a phenomenon is described humorously.
Hijv
A satirical poem to make fun or abuse someone, which many poets have not written due to the topic's sensitivity.
Madah
A total opposite of hijv is called Madah, in which the praise for someone is done openly.
Marsiya
It is a poem in the form of an elegy to mourn the death of Hazrat Imam Husain in the incident of Karbala.
New poets
New poetry is due to the acknowledgment of the social-political scenario. We have many famous poets in Urdu traditionally, but nowadays, the poetic style has upgraded, and we have new poets.
New poetry has pawed the way for many different genres rather than glorifying romantic poetry alone. Some of the poets of new poetry are Jameel Nazar, Nasira Zuberi, Mohib Arifi, Gulanr Afreen, etc. You can view their pieces of work on this page.
FAQs
What is a 6 line poem called in Urdu?
Marsiya is a genre of poetry that generally consists of 6 verses to have a rhythmic quatrain. It is based on a particular theme.
Who is the father of Urdu poetry?
Molvi Abdul Haq, a well-known personality, is said to be the father of Urdu poetry. He was awarded the name Baba e Urdu which means Father of Urdu.
How is new or modern poetry different from traditional poetry?
There was a set of limited ideas on which poetry was based traditionally. Romanticism was involved in almost every writer's work, but now we have every type of poetry one click away from us. Social norms are now discussed more freely.