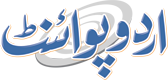 Read Best Urdu Marsiya Collection, Top 10 Urdu Marsiya Poetry
Urdu Marsiya Poetry is a form of Urdu Poetry that relates to the mourning of the death of a loved one. Mostly, it is associated with the incident of Karbala and the martyrdom of Hazrat Imam Hussain. From the origin of Urdu Poetry, Urdu Marsiyas Shayari are a significant part of it. At UrduPoint, you can read the updated collection of Urdu Marsiyas Poetry from famous poets.
Marsiya is derived from the Arabic word 'Risa' meaning a tragedy or an elegy for a departed soul. We can say that a short poem written to mourn the death of a deceased person is called Marsiya. Being a famous genre of poetry developed in the Mughal period of India, Marsiya was bound to represent multiculturalism in the subcontinent. It was indeed an imaginative way to mourn your friend's departure.
Josh Malihabadi was an Urdu Marsiya Shayari critic, and he laid the basis of modern Marsiya. Modern Urdu Marsiya was taken out from the imagination of migrated Pakistani's or was living in Pakistan even before partition. It is considered as ancient as our Urdu poetry. During the reign of Quli Qutub Shah, Marsiyas were much appreciated and composed into a ghazal. Marsiya was not only written by Muslim poets, Syed Ashoor Kazmi told that 17 Hindu poets tried their hand at Marsiya.
Marsiya Writers
Some of the famous Muslim poets of Marsia are Josh Malihabadi, Mirza Rafi Sauda, Mir Anis, Syed Sajjad Hussein, Dr. Syed Imam Zaidi, Ali Haider Tabatabai, Najm Afandi, Mirza Dabeer. Some famous Hindu Marsia poets were Maharaja Kishan Parshad, Kali Das Gupta Raza, and Jagan Nath Azaad. Some women Marsia writers were Malka-e-Zamani, Askari Khatoon, and Razia Begum Riazat, etc.
Islamic History of Marsiya
It is a poem of mourning that is now especially associated with the incident of Karbala and to describe the battle fought between Hazrat Imam Husain and his supporters against Yazid in Iraq. The tragedy of Karbala is symbolized with religious, cultural, and political dimensions. Josh Malihabadi described the importance of understanding Hussain's motivation rather than pointing at the tragedy itself.
Just as Homer gives us an imaginative version of the Trojan War in the Iliad, as Milton gives us an imaginative version in Paradise Lost about the fall of mankind, in the same way Marsiya writers have elaborated the tragedy of the Islamic world tremendously in the form of Marsiya. According to some ancient historians, first Marsiya was recited by Hussain's sister, Zainab, and son Zain-al-Abedin after the martyrdom in a battle against Yazid.
Structure of Marsiya
Marsiya comprises six-line units, with a quatrain and a couplet with an unmatching rhyme scheme. It is a writing in six-line with a rhyme scheme of AA, AA, and BB. They are traditionally recited by Marsia Khwans. A Marsiya has the following sections:
Chehra: Starting part of praise of God, the Prophet, Ali, Hussain or the praise of poet himself.
Majrah: Introduction to the protagonist (main character).
Sarapa: Physical and spiritual credibility of the protagonist.
Rukhsat: Protagonist going out for battlefield (Karbala).
Rajaz: Noble family along with lifestyle and personal virtues of the protagonist.
Jung: Description of the battle (Battle of Karbala).
Shahadat: Martyrdom of protagonist.
Dua: Mourning sentiments of poet himself.
FAQs
What is the meaning of the Urdu word Marsiya?
An elegy in the mourning of a dead friend. In Urdu literature, Marsiya is wrote in praise of Hazrat Imam Hussain, who were martyrs at the battle of Karbala.
How do you write Marsiya?
Marsiya is a sad poem or an elegy consisting of six-line units with a quatrain and a couplet of different rhyme schemes. The rhyme scheme can be AA, AA, and BB.
What does Marsiya symbolize?
Marsiya symbolizes the unfortunate martyrdom of Hazrat Imam Husain and his fellows in the battle of Karbala against Yazid. It holds great significance in the history of Islam.
How was Marsiya initiated?
Mercia was supposed to be a sad poem or mourning about a dead person, but it is after associated with the incident of Karbala and written for the martyrdom Hazrat Imam Hussain.