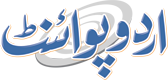 Read Best Urdu Hamd Collection, Urdu Hamd o Naat Poetry
Urdu Hamd Poetry is a type of Urdu Poetry that is written to praise Allah Almighty. Every Urdu Poet wants to write Urdu Hamd Shayari once in his career. However, many Urdu poets are famous for writing Urdu Hamds Poetry. At UrduPoint, you can read the latest and updated collection of Urdu Naat poetry. You will love to read them. You can also bookmark the page of the piece of Urdu Hamd poetry you like or note it down with yourself to recite later.
Hamd is an Arabic word that means "The Praise". Hamd means the praise for ALLAH Almighty in the English language, whether written in oral form. Therefore, the Hamd word is always associated with ALLAH Almighty. It is also found in a phrase of Tahmid (Al Hamdu li-llah) that means "Praise is only for God (ALLAH Almighty)".
This word was originated from the Islamic book the Holy Quran, and Al-Hamdu li-llah is the word that comes just after Bismillah. It is the first verse of the first chapter of the Holy Quran (Surah Al-Fatiha) - which means "The Opening".
Usually, Hamd is written in many languages, for example, Persian, Arabic, Bengali, Punjabi, Urdu, Turkish, and recited by the Muslims worldwide from Morocco to Indonesia. Moreover, a Qawwali contains at least one Hamd (in starting), which is an old tradition.
History of Hamd
The history of Urdu Hamds Shayari is tracked back to the earliest Shairi work in Urdu literature, specifically in the Masnavi genre, as it was a nice way for poets to start it with a few lines of Hamd (The Praise of ALLAH Almighty). Its footprints are found in Decani and Gujrati variations of the Urdu language.
Hamd & Five Pillars of Islam
You will be amazed to know that all the pillars of Islam emphasize the word Hamd. The first pillar is Shahada, in which Muslims praise ALLAH Almighty and thank Him for making them Muslim and believe in the concept of one God (ALLAH). The second pillar is Salah, which means to offer prayer. As we know, Muslims offer prayer five times a day, and in each prayer, they praise ALLAH (Surah Al-Fatiha).
The third pillar is Zakat which means giving a certain percentage of your money to the poor and never forgetting ALLAH gives everything. We must thank Him for everything that He gave us (Praise). The fourth pillar is fasting; fasting is also only to obey ALLAH's commands. The Muslims pray and thank Him for giving them an opportunity to praise Him. The last pillar is Hajj, where the pilgrims visit Mecca. They visit His house with the order to go to His house (This action is also a Praise).
Therefore, we praise ALLAH in all (five) pillars of Islam by action or verbal. In all the concepts of Islam, the word "Hamd" is used only for ALLAH Almighty. Hamd is derived from the word "ALHAMDULILLAH", which means "Praise to ALLAH Almighty".
Remembrance of ALLAH
Every Muslim speaks the word Hamd to remember ALLAH. For instance, a Muslim always says AL(HAMD)ULILLAH whenever he sneezes. Here is a message that we should praise ALLAH in every situation. It is said that his soul has taken out of his body for microseconds whenever a person sneezes and we praise/thank ALLAH on its return. Hamd is pure and faithful praise.
Popular Hamd Vocalists
Every Muslim recites hamd, but here we will highlight some prominent Hamd singers: Nusrat Fateh Ali Khan, Mishary Rashid Alafasy, Sabri Brothers, Qari Waheed Zafar Qasmi, Najam Sheraz, Muhammad Al-Muqit, Sami Yousaf, and Yusuf Islam.
Conclusion
The Muslims utilize the word "Hamd" from many aspects of their daily lives. Moreover, their Holy Book Quran starts with the Hamd (Praise of ALLAH). It is important because it keeps them remembering ALLAH Almighty through thick and thin, and ALLAH showers His blessings upon them.