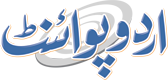 Deep Poetry - Read Urdu Deep Poetry, Famous Urdu Deep Shayari
Deep Poetry - At UrduPoint, you can read famous Urdu Deep Poetry by famous Urdu Deep Poets, also, read new Urdu Deep Shayari of emerging poets.
Deep Poetry
Deep poetry is a form of Urdu poetry in which meaningful words are combined to deliver a beautiful idea and make a whole new poem. This type of poetry is often associated with Sad poetry. Many poets have written deep poetry as a means of communication in sorrow and grief. It somehow plays a role in healing an individual's mental health through deep words. The imagery presented is more diverse in many ways so that it may look appealing to the audience.
Deep poetry has often termed a piece of poetry in which the poet wants to deliver a certain idea through heartwarming words and the beautiful use of metaphors. A very amazing and realistic feature of deep poetry is it appeals differently to every kind of audience. A person may take it as a love ballad, or others would understand the words as the mourning of the beloved. Deep poetry is popular in young and old age groups due to words' background thought and deepness.
Urdu Deep poetry is mostly imposed as a relation between physical presence and spirituality. Some Urdu poets have written deep poetry to show how the body's soul is connected to God. It shows the imaginary appreciation of the creativity of God. It combines a linguistic, spiritual, and intellectual way of reasoning. Deep poetry in Urdu is also meant for the mourning of the beloved. Many ancient Urdu poets have made a mark in writing deep poetry as their genre.
Famous poets of deep poetry
Deep poetry is a type of poetry that many people still acknowledge for its deep words and beautiful way of representing poetry. In history, people have looked upon famous poets for their tremendous work in deep poetry. Some famous deep poets that touched people's hearts are Ahmad Faraz, Mirza Ghalib, Daagh Dehlvi, Sahir Ludhianvi, Parveen Shakir, Josh Malihabadi, Faiz Ahmad Faiz, Akbar Allahabadi, Hafeez Merathi, Kaif Bhopali, Munawwar Rana, etc.
Why is it famous?
Following are some of the most common reasons why deep poetry is famous.
It never gets old
It's been ages since deep poetry got into some of the famous genres of poetry, but it is still counted best among the audience. People loving poetry are admiring the style and deep meaning of deep poetry. All age groups still admire the poetry of Faiz Ahmad Faiz and Mirza Ghalib.
Mixed genre
Deep poetry is often said to be the mixed genre of poetry. Deep poetry is often associated with other types such as sad poetry and romantic poetry due to the deep meaning of words it has. It is mostly popular among the lovers of sad poetry and in romantic poetry lovers as well.
Style
The style of deep poetry is not very specific. It consists of multiple meters and does not contain any special rhyme scheme or pattern. The poets wrote deep poetry, often in free verse style, mostly 2-versed or 4-versed couplets are formed. It has a mixed style of classical and modern poetry.
Theme
The idea is to maintain a specific theme throughout the whole couplet of deep poetry. The theme is mostly spirituality and about the mourning of the beloved. The theme should be portrayed beautifully with the use of deep words.
Conclusion
Urdu Deep poetry is said to have meaningful depth beyond the words and surface meaning. It is very famous among the young generation as it is said to be a meaning of healing. It emerges specific kinds of themes in a single piece of work.
Many emerging poets are also picking out deep poetry as their interest and are still acknowledged by many readers. Urdu Deep poetry is labeled as sad poetry, but it is popularized these days in new generations. It is also popular on online platforms for international audiences.