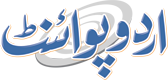 Parveen Shakir Poetry - Parveen Shakir Shayari, Urdu Ghazal, Nazam Collection

1952 - 1994 Karachi
Parveen Shakir Poetry in Urdu is famous among poetry lovers. Everyone love to read Parveen Shakir Urdu Shayari. Best and vast collection of Parveen Shakir Urdu Shayari is available at UrduPoint. We update it regularly so that you don't miss any latest Parveen Shakir Poetry in Urdu.
Parveen Shakir Poetry
A poetess, teacher, and civil servant Parveen Shakir was born on 24 November 1952 in Karachi, Pakistan. Besides bringing a distinctive feminine voice to Urdu literature, she consistently used the term lover. She was the first to use the word lover in grammatical form. Parveen Shakir is known for her poetry.
When examining Parveen Shakir's work, it is evident that she uses emotional language in her sad poetry and romantic poetry. In contrast with Sita, Parveen Shakir is considered one of the greatest poetesses in Urdu history. Her work is worth reading again and again when it is filled with fantasy and romance.
Parveen Shakir Personal life:
Parveen Shakir was married to Syed Naseer Ali, a Pakistani Doctor. They both got divorced way before her death. She had a son from her marriage to Syed Naseer Ali. The name of Parveen Shakir's son is Syed Murad Ali. Her life was not a happy one. And she had to bear the burden of divorce.
Education:
Parveen was a highly educated woman. When it comes to her education, she was awarded 04 degrees from the University of Karachi. The Alma Mater awarded Parveen Shakir two undergraduate degrees in English literature and linguistics. Besides her undergraduate degrees, she was awarded Master's degrees in both subject areas in her field of study.
Furthermore, she went on to achieve higher studies. Her other degrees include a Ph.D. and a Masters's degree in Banking and Finance. In 1982, Shakir qualified for the Central Superior Services Examination.
In 1991, she enrolled at Harvard University America for a master's degree in public administration.
Career:
Despite being very young, Parveen Shakir started writing. The writer contributed columns to Urdu newspapers and several articles to English dailies and prose and poetry. She served in the Customs Department of the Civil Service of Pakistan for nine years following her departure from teaching. She was appointed the second secretary of Pakistan's Federal Board of Revenue in 1986.
Parveen Shakir's Pen Name:
As we all are well aware, Parveen Shakir started writing at a very early age. In the beginning, she used the pen name "Beena". Later she changed and started to use the name "Shakir".
Parveen Shakir Poetry:
In her short life, Parveen Shakir published several poetry collections and was both a poet and a teacher. A frequent writer of ghazals and free verse, she frequently wrote themes related to feminism and love. Using various literary techniques and exploring delicate topics, she utilized two main genres: ghazals and Azad nazm. In her poems, Parveen Shakir explored deeply sensitive topics rarely discussed, especially by women. Parveen Shakir Poetry Rekhta or poems explored the complexities of femininity, including a woman's innocence, coming to terms with her identity, as well as struggles.
In her poetry, Parveen Shakir narrated the special problems for women that they used to face. These hardships include love's hardships, social pressures and limitations, and the need for representation in society. The way she introduces feminine pronouns in her poetry, specifically in Urdu poetry, a typically masculine field, is one thing that Shakir is known for. By incorporating feminine grammatical choices into her ghazals, she gave a voice to females and female experiences.
In choosing her style and topic, Shakir's personal history played an important role. She lost custody of her son due to the unrestrained divorce she experienced with her husband due to Pakistani law. It was because of this event that her writings focused on social issues women face. Women face discrimination in many of their problems, particularly as divorcees living in a more conservative country.
Parveen Shakir Poetry in Urdu:
As a literary voice, Parveen Shakir is renowned both in Pakistan and India for bringing the voice and experiences of women into a dominant landscape dominated by men. Using the term girl in his work for the first time, Parveen Shakir created an emotionally honest and realistic portrayal of the condition of women by writing from the perspective of a young woman. When she expressed herself, she violated tradition.
In 1994, the Parveen Shakir Trust was established due to Parveen Shakir's extensive influence in the poetry world. It aims to promote an understanding and interest in traditional Pakistani expressions of poetry through displaying works from various poets, including Parveen Shakir.
We can read Parveen Shakir Poetry In Urdu Collection consists of newspaper columns are her poetry books. Khushbu was Parveen Shakir's first collection of poetry, published in 1976 to great acclaim. She received one of Pakistan's highest honors, the Pride of Performance, for her outstanding contributions to literature.
Her subsequent volumes of poetry include Sad-barg, Khud Kalmi, and Inkr, both of which were published in 1990. Mah-e-Tamam is a collection of these poetry books. Her newspaper columns were also collected in a book titled Gosha-e-Chashm. A posthumously published work, Kaf-e-Aina, consists of diary entries and journal entries.
Parveen Shakir Poetry In Urdu Two Lines:
Parveen Shakir Poetry's beautiful poems allow readers to express themselves. Parveen Shakir's Shayari and ghazals are popular among those who enjoy good poetry. You can enjoy reading and downloading Parveen Shakir poetry in Urdu two lines and 4 line poetry in Urdu. Several books have been written about Parveen Shakir Shayari. Various categories are available for downloading Parveen Shakir's Urdu Ghazal poetry.
Parveen Shakir Poetry Books:
Parveen Shakir books pdf are also available over the internet. And Urdu Point brings you unconditional and unlimited access to all the poetry books written by Parveen Shakir. Here you can read, view, download, and have them sent to your loved ones with the help of a single touch. You can also share his poetry with all your social media accounts.
Her professional life career was very short due to her death in a road accident. Here is the list of 6 books that she has written throughout her writing career.
Khushbu
Sad-barg
Khud-Kalami
Inkaar
Maah-e-Tamaam
Kaf-e-Aa'ina
Parveen Shakir Famous Quotes:
These are the most famous quotes from Parveen Shakir Poetry In English. These quotes are from her very famous poetry book, nazams, ghazals, and books.
On Waiting For THE One.
On Rain That Reminds You Of So Many, Many Memories.
On Internal Battles.
On Midnight Woes.
On The First Monsoon.
On How Nature Holds So Many Secrets.
On Life. And Loss.
On Waiting For Someone.
Parveen Shakir Poetry In English:
There are quite a few books translated into English. Parveen Shakir Poetry In English consists of Paiker-e-Hussain translated Shakir's first substantial selection of his work into English in 2011. Furthermore, earlier this year, the Oxford University Press published "Defiance of the Rose," a collection of 100 selected poems written by Shakir and translated into English by Naima Rashid.
Awards:
The Adamjee Literary Award was given to Shakir's first book, Khushboo, in 1976. Her later achievements led to her receiving the Pride of Performance award in 1990, one of Pakistan's highest honors.
She was the close friend of Parveen Qadir Agha, who established the Parveen Shakir Trust upon her death in 1994. Annually, the Parveen Shakir Trust organizes an annual event at which the "Aks-e-Khushboo" award is given.
In Parveen Shakir's memory, each year in Islamabad, there is a festival organized by the local government. This festival is known as the Urdu Literature festival named in her honor.
A commemorative postage stamp was issued by the Pakistan Post Office in 2013 in honor of Parveen Shakir's 19th death anniversary. A new Urdu Literature Festival, hosted by Parveen Shakir Trust in Islamabad every year, was inaugurated in 2013.
As part of Google's celebration on 24 November 2019, a Google Doodle was created in her honor. She is commemorated on the road where the accident occurred with the name Parveen Shakir Road.
Parveen Shakir death:
In the early morning of December 26, 1994, when she was on her commute to work in Islamabad, Parveen's car collided with a bus in the early morning. As a result of the accident, she lost her life, which was a great loss for the Urdu poetry community.
Message in poetry:
It is specifically true of her first and most famous work, Khushbu. Separation was a major theme in Shakir's writing. As a woman in the absence of a man, Shakir's book explores the theme of loneliness from being alone emotionally and from the perspective of losing social capital unjustly. In her poems, she refers to the emotional and physical support a man provides and the financial and societal expectations he has for her.
Several women followed in Shakir's footsteps by becoming writers, teachers, and government workers. After learning about Shakir's pioneering career, women joined professions where they had not previously worked, such as journalism and public service.