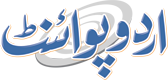 Read Best Heart Broken Poetry in Urdu Text, Sad Heart Broken Shayari in Urdu
Heart Broken poetry or Heart Broken shayari is the type of poetry where emotional poems elaborate exactly the true picture of one's heart. Heart Broken men and women tend to attract a lot of Heart Broken shayari, sad poetry, Heart Broken poetry, and ultra-sorrow poetry in nature. This is due to the reason that they have faced the denial and misdemeanor of people with whom they are in love with. There are a lot of segments that relate to the heartbroken poetry or phases of human life. Heart Broken is meant for being betrayed by your girlfriend. This can be by your best friend or your sibling. Furthermore, the death of your loved ones might strangle you, leaving you behind as a Heart Broken person. There are a lot of poems about being broken inside, or there are broken heart poems that make you cry.
Heart Broken poetry or Heart Broken shayari in general, has a lot of causes that might end up leaving you Heart Broken. These causes are the main causes that indulge you in deep sorrow or in the depression phase. In this phase, one tends to lean towards the sorrow phase of life and likes to have the thing around him a bit gloomy and shaded with sorrow and with apologetic behavior.
This behavior is the main cause that makes you like heartbroken poetry or poems in particular. In addition, there are a lot of poems about being broken inside, or there are heartbroken shayari and poems that can even make you cry.
Many types of Heart Broken shayari are currently available, which can be divided into categories for our readers to look at.
We have categorized the Heart broken poetry into the following segments for you.
Heart broken Poetry For Him
Famous Broken Heart Poems
Heartache Poems
Two lines heart broken poetry
Four lines heart broken shayari
Poems About Death
Heart broken Poetry For Him:
There are a lot of heart broken poems in Urdu Poetry that are focusing on the Heartbroken poetry or heart broken shayari for him. These poems are sad, full of emotions, with deep meanings of betrayal and deceit. Furthermore, you can also use heart broken shayari.
Healing a person is a very difficult thing as the healing process is very slow. In addition, there are 100 poems to heal a broken heart. These poems are from very famous and renowned poets that have got some huge fan following from their fans.
Famous Broken Heart Poems:
A lot of famous broken heart poems are here available in Urdu Poetry for the fans to read and console their hearts with. These poems are from some of the most famous renowned poets that give the readers and users famous broken heart poems for the heart broken individuals.
Here on the website, you can have unlimited access to all the heart broken poetry that allows you to have the perfect combination of the true feelings that gives them the true meanings.
A broken heart is a feeling that is to be understood by only individuals that have seen some sort of betrayal issues from their loved ones. The betrayal can be due to various reasons.
Heartache Poems:
As humans, we are prone to many feelings and emotions that bring us into very difficult situations. These feelings can be narrated as love, affection, betrayal, denial, suffering, sorrow, and happiness. There are a lot of poems that cover the topic of heartache poems, or further, they can be called poems about suffering.
Heartache is a painful situation in which not every one of the individuals comes out of the sorrow successfully. This heartache poetry lets you console your heart and feelings.
Two lines heart broken poetry:
Urdu poetry is mainly divided into subcategories, and after that, each poetry and poem are then divided into two line poetry verses. They are known to be the short form of poetry where the poet tells everything and explains everything in just two simple lines. These two line verses are very famous for being ephemeral in nature and equally explains the message in real terms.
Four lines heart broken shayari:
Further comes the four lines of poetry. This type of poetry is considered the enhanced form of poetry for the masses. In this type of Urdu poetry, the poet tends to explain things to the masses in a four line poetry verse. In these four line poetry verses, almost every poet tends to share the feelings and emotions to its readers as they are transmitted in the longer form of poetry.
Poems About Death:
When you fall in love with someone, and he or she passes away from this world. This is the situation where the other individual can not bear the pain of loss. These broken heart poems or heart broken poetry for the dying left a deep impact on the lives of others. Heart broken shayari is the only poem that can heal you with the pain that you are suffering with. There are poems about dying, which are among the most read poems so far.