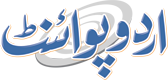 Faiz Ahmad Faiz Poetry - Faiz Ahmad Faiz Shayari, Urdu Ghazal, Nazam Collection

1911 - 1984 Narowal
Faiz Ahmad Faiz Poetry in Urdu is famous among poetry lovers. Everyone love to read Faiz Ahmed Faiz Poetry in urdu. Best and vast collection of Faiz Ahmed Faiz Shayari in urdu is available at UrduPoint. We update it regularly so that you don't miss any latest Faiz Ahmad Faiz Shayari in Urdu.
Faiz Ahmed Faiz Poetry
During World War I, Faiz Ahmad Faiz was born in 1911. Faiz is a male Arabic name meaning victorious, overflowing, plenty. A famous writer of Urdu in Pakistan, he was a Poet and author from Pakistan who wrote in Urdu and Punjabi. He is remembered for his work in the language. In addition to his experience in literature, he was also an army officer, a newspaper journalist, a trade union member, and a radio and television broadcaster.
As a child, Faiz grew up in Punjab, an outlying region in British India. Following his military service, he joined the British Indian Army as a leading member of the Communist Party following Pakistan's independence. Also, he became editor of The Pakistan Times.
Faiz Ahmed Faiz Personal life:
His family was Jats, and he was born in Kala Qader, the district Narowal, Punjab, British India, on 13 February 1911. In literary circles, Faiz comes from a family known for its academic pursuits. He hosted gatherings of local poets and writers at his home in the province where he grew up to promote literacy. His father, Sultan Muhammad Khan, was a British Government employee and a barrister. An autodidact wrote and published a biography of Emirs Abdur Rahman and Kabir of Afghanistan.
At the Government College University, where Faiz taught poetry, Faiz became close to Alys Faiz, a British national and a Communist Party member. The marriage ceremony was held in Srinagar, while the nikah ceremony was held at Pari Mahal. Salima and Moneeza Hashmi were born to the couple.
The building where Government College for Women, M.A. Road, is now located is where he and his spouse lived. M.D. Taseer, Faiz's host, married Alys's sister Christobel later in his life when he was a college principal. In addition to Sheikh Abdullah and Bakshi Ghulam Mohammad, Ghulam Mohammed Sadiq attended Faiz's nikkah ceremony. Although she opted for citizenship in Pakistan, Alys played an essential role in bringing together the communist masses in the Rawalpindi Conspiracy Case, which led to the abolition of the British Raj.
Faiz Ahmed Faiz Education:
Faiz was raised according to a secular interpretation of Islam, although some family members were devout Muslims. Maulana Hafiz Muhammad Ibrahim Mir Sialkoti, a scholar of Ahl-i Hadith, oriented him to the basics of religious studies at the local mosque following the South Asian Muslim tradition.
The Quran, Arabic, Persian, and Urdu languages were taught to him according to Muslim tradition. Faiz's father later removed him from Islamic school because he was not content with the impoverished children at the Madrassa, who ridiculed him, even though he was trying to ease their minds. They resisted his efforts to make them comfortable.
In Faiznama, Faiz narrates that he used to come to the Madrassa dressed in neat clothing in a horse-drawn carriage. On the other hand, the other students had poor backgrounds as they used to sit on straw mats on the floor. Dr. Ayub Mirza recalls Faiz telling his father he was leaving the Madrassa when he came home. For this reason, his father removed him from the madrasa and got him admission to the Scotch Mission School, operated by a local British family.
In the year following his matriculation, he enrolled at Murray College at Sialkot for intermediate studies. His first academic endeavor was a course in language and arts at Government College, Lahore, in 1926. At that time, he studied under Shams-ul-Ulema, Professor Mir Hassan, who taught [Arabic], and Professor Pitras Bukhari.
Career:
As a scholar in English and British literature, Faiz served as a lecturer at Muhammadan Anglo-Oriental College at Amritsar from 1935 to 1940. As a professor at Hailey College of Commerce, Faiz taught an introductory course on economics and commerce before moving to Lahore in 1937 to be with his family.
His fellow Marxist, Sajjad Zaheer, appointed him as Faiz's first secretary in the PWM, a literary movement of its times. Further, this movement was well-supported in Pakistan's East and West.
From there, he started his poetry career by writing for the annual Urdu magazine Adab-e-Latif little Belles Letters published his first literary work. Then in the next year came Naqsh-e-Faryadi, in 1938. After that, he became the editor-in-chief of the Pakistan Arts Council, commonly known as PAC, in 1947.
As the second lieutenant in the 18th Royal Garhwal Rifles, Faiz was commissioned in the British Indian Army on 11 May 1942. He was initially assigned to the General Staff Branch as a public relations officer but was rapidly promoted to acting captain on 18 July 1942.
On 18 February 1944, he was promoted to temporary major and war-substantial captain. On 1 November 1942, he was promoted to war-substantive lieutenant and temporary captain. Upon receiving his local rank of lieutenant-colonel, he received a desk assignment as assistant director of public relations for the North-Western Army on 30 December 1944.
Among the awards, he received in the 1945 New Year Honours list was the MAE, Military Division (MBE) for his service. Akbar Khan, a future general in the Pakistan Army and leftist officer, led Faiz's unit. After the war, the army retained him for a short period, promoting him to acting lieutenant-colonel in 1945 and issuing him this title on 19 February 1946. Faiz chose Pakistan as his country of residence in 1947. He finally resigned in 1947 after witnessing the war in Kashmir with India.
Faiz Ahmed Faiz Poetry in Urdu:
During the pre-Partition era, he was as popular in pre-Partition India for his progressive writings worldwide for his ghazals and shers. A versatile creative genius, Faiz Ahmad Faiz was one of the most celebrated shayars of the 20th century.
Yevgeny Yevtushenko, a Soviet poet, and Faiz's good friend, once said that "Faiz's poetry is in his autobiography, the rest is just footnotes." He published eight books during his lifetime and received numerous accolades for his works. His works reached India and the Soviet Union, where he was a famous humanist and lyrical poet. Indian biographer Amaresh Datta compared Faiz with having a similar reputation in the East and the West. As his revolutionary poetry addressed oppression, tyranny, and military dictatorships throughout his life, Faiz never compromised on his principles despite threats from Pakistan's right-wing parties.
In his writing, Faiz used a mixture of traditional Urdu and the modern works of Mirza Ghalib and Allama Iqbal. Their Western-inspired verse form distinguishes Faiz's writings in Urdu poetry. Faiz called on the country to develop socialism increasingly, seeing it as the only solution to its problems. In his lifetime, Faiz supported socialist ideas, using Urdu poetry to promote socialism in Pakistan. He countered the far-right politics in Pakistan with non-violent and peaceful themes influenced by Urdu poetry and Ghazals.
Faiz Ahmed Faiz Books:
Faiz Ahmed Faiz wrote eight books in his lifetime, and the names of his books are mentioned here.
Nuskha ha-e Wafa
Naqsh e Faryadi
Dast e Saba
Zindan Nama
Saare Sukhan Humare
Dast e Teh e Sang
Lazim Hai Ke Hum Bhi Dekhenge
Mujh Se Pehli Si Mohabbat
Faiz Ahmed Faiz Famous Quotes:
Hum Dekhenge
Sheeshon ka Maseeha
Dard Aayega Dabe Paon
Kuchh Ishq Kiya Kuchh Kaam
Chand Roz Aur Meri Jaan
Ye Dagh Dagh Ujala
Jatt and Juliet
Faiz Ahmed Faiz Awards:
In 1962, the Soviet Union awarded him the Lenin Peace Prize for his commitment to Marxism. A Lotus Prize in Literature was awarded to him in 1976. Literature and arts in Pakistan continue to be influenced by his work. When he was awarded Pakistan's highest civil honor, Nishan-e-Imtiaz, in 1990, Faiz's literary work was publicly lauded.
Faiz Ahmed Faiz was declared the year 2011 by the Pakistan Peoples Party government. Accordingly, the Pakistani government established a "Faiz Chair" at the Karachi University and Sindh University. After that, Government College University of Lahore established the Patras, Faiz Chair at its Urdu Department in 2011.
A golden shield was also presented to the Urdu department of Government College University (GCU) in the same year. In 2012, the Awami National Party and Communist Party held a memorial ceremony honoring Faiz at the Jinnah Garden in Delhi.
Faiz Ahmed Faiz death:
In the year 1982, he returned to Pakistan after the outbreak of the Lebanon War in the year 1982. Soon after he returned home, he fell sick, and in the year 1984, After Faiz learned that he was nominated for the Nobel Prize in 1984, he passed away in Lahore, Punjab Province, On November 20, 1984.