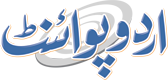 Jaun Elia Poetry - Jaun Elia Shayari, Urdu Ghazal, Nazam Collection

1931 - 2003
Jaun Elia Poetry in Urdu is famous among poetry lovers. Everyone love to read Jaun Eliya Poetry in urdu. Best and vast collection of Jaun Eliya Shayari in urdu is available at UrduPoint. We update it regularly so that you don't miss any latest Jaun Elia Shayari in Urdu.
Jaun Elia Poetry
Syed Hussain Jaun Asghar Naqvi, a popular poetic name known as Jaun Elia, was from South Asia. He was a famous Urdu poet, philosopher, and scholar. He migrated from India to Pakistan. Jaun Elia was a very prominent modern Urdu poet, majorly famous for his unconventional and mysterious ideas.
He was a well-known philosopher who studied philosophy, logic, Islamic history, Muslim Sufi tradition, religious sciences, western literature, and Kabbala. Due to his keen knowledge of philosophy and the Western thinking style, his poetic style was much diverted unconventionally. Some readers find it difficult to read his works because of his bold and satirical style of poetry.
He was a poet who favored modernism rather than the good old classic style of poetry. Because of his modern and youthful ideas, he was strongly against the partition of India. But later, he had to compromise, and he moved to Karachi in 1957. He became very popular in his circle, but he was never persuaded to publish his work. His first collection of poetry was published when he was 60 years old, talking about the conditions and culture of the different communities.
Poetic Style
Many writers have discussed that his poetry was based on Marxism and is highly shaded by communist ideas due to his knowledge about European colonialism. He had a common dream as other philosophers, poets, and writers to create an egalitarian society—a society where every human being is considered the same and equal.
He talked about the communist revolution and class consciousness. But his poetry is most famous for the sad aspects and heartbreaks. On the other hand, his fraternity sells their art rather than using it for a social cause.
He shaded his poetry in the light of Marxist theory, as he says beauty and love cannot be treated in isolation from society's economic and social conditions. In his first published book, he said, "If Pakistan were formed in the name of Islam, then at least the Communist party would never have supported its demand".
In most of his poetry, spirituality and the existence of humans were also highlighted. According to him, there are two parts of man's existence-the spiritual and the temporal. Jon Elia's understanding of the philosophy of life makes us understand the deep and conventional part of spirituality in his poetry.
Regardless of his style as an unconventional poet and modern ideas, people still love his poetry for the sadder aspect of life and heartbreaks. People still love to read his poetry as a tragic form rather than approaching his modern thoughts on communist or Marxist society.
Famous works
His first publication, named 'Shaayad', was made when he was 60 years old. After his death, the second work 'Yaani' got published in 2003. Even after many years of his death, to save the authenticity of his work, three major books, 'Goya', 'Lekin', and 'Gumaan' were published. All of his published work got global recognition.