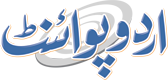 Urdu Poetry of New Poets - Poetry of Young Urdu Poets
Urdu Poetry of New Poets - Urdu Point has a dedicated section for all the new and young Poets. In addition, Urdu Point provides a chance for young poets to share their poetry with the masses. Below is the list of New Poets that have submitted their poetry at UrduPoint. Here you can read the complete collection of Urdu Poetry of New Poets.
آپکی شاعری۔ نئے شعراء کی شاعری
Urdu Poetry of Young Poets
For Urdu Poetry lovers, UrduPoints brings the collection of Urdu poetry by young poets. Many Urdu poets write very good Urdu Shayari. But unfortunately, there is no suitable platform for them to share their precious work.
If you love to read Shayari of new poets, you can find it here. Select any of the new poets from the above list, and you will be redirected to the page of that poet. On that page, you can read the complete poetry collection of that new poet.
When you read Urdu Shayari of new poets and appreciate them, it increases their morale to write more Urdu Poetry. So do read the Urdu Poetry by new poets so that we all can get to read new and quality poetry.