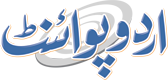 Read Best Bewafa Shayari in Urdu Text, Sad Bewafa Poetry in Urdu
Bewafa Poetry - Bewafa, when translated in English, stands for Disloyal or Betrayer. This is the point where anyone can burst into tears due to the rush of emotions and sad feelings that encounter an individual after receiving a massive blow. This type of Bewafa Shayari has a huge fan following due to nature and the circumstances that almost everyone has faced during his or her lifetime. Furthermore, no one can deny the feelings of love, affection, and being liked. There are many different approaches with which the poet tends to convey their emotions and feelings of being sorrowful and being hurt by someone special in their life.
Bewafa poetry, or bewafa shayari is considered a type of poetry that shows the emotional dilemma of a person who gets hurt by someone he falls in love with. These poems elaborate on the true nature of persons involved in hurting someone with their attitudes and behaviors. The picture to the heart of a heartbroken person has nothing in it.
Betrayal in love or relationships is the main cause that inclines men and women towards liking this type of bewafa poetry. As you are well aware of the fact that this type of poetry shows prominent signs of sadness, heartbreak, and full of sorrow poetry. The sorrow and sad nature of individuals are a result of misdeeds on their part that hurts an individual all the way to the core of their heart.
We have categorized the bewafa poetry into the following segments for you.
Sad Bewafa poetry in Urdu SMS
Bewafa shayari in Urdu 2 lines
Disloyal Poetry in Urdu 4 lines
Betrayal Poetry in Urdu
Sad Bewafa poetry In Urdu Sms:
Bewafa poetry or bewafa shayari in Urdu SMS is a source that allows users to share this poetry with their friends and loved ones. Furthermore, there are perfect Betrayal Quotes in Urdu English, along with sad bewafa shayari in Urdu SMS that allows the users to have unlimited access to this type of poetry.
In addition, there are a lot of reasons that can make you feel that you are being betrayed by the one to whom you love the most in the whole wide world.
Furthermore, now you have access to Betrayal poetry in Urdu English, both as Urdu Point is committed to serving its readers in every term as they deem it perfect.
2 lines Bewafa shayari:
Now getting further into the article, next comes the Bewafa poetry in Urdu 2 lines. This type of segment of Urdu Poetry allows the users to have access to the unlimited collection of Urdu Poetry that is particularly concerned with betrayal. Yet this is a short form of verse being elaborated in the form of Urdu Poetry.
Furthermore, these types of bewafa shayari are considered the best source for healing a person's inner sufferings.
4 lines Bewafa shayari:
Now comes the bewafa shayari in Urdu 4 lines or the bewafa poetry in Urdu 4 lines are the same thing. Under this segment, there are short poems that comprise 4 lines of poetry.
Additionally, this type of bewafa poetry is known as the long verse poetry in Urdu Poetry. Dbewafa shayari refers to being done when you face disloyalty from your friend, husband, wife, girlfriend.
Betrayal Poetry in Urdu:
Bewafa shayari, or bewafa poetry in Urdu has two major segments. These are Betrayal Friend poetry in Urdu and Betrayal Quotes in Urdu for girlfriend. Furthermore, these are the two relations that we normally have in our life apart from the blood relations. And in most cases, these two relations are the main reason why betrayal poetry has been made, and it gains so much popularity.