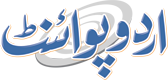 Classic Poetry - Best Classic Poetry in Urdu by Famous Classical Poets
Classic poetry - Urdu Poetry written in simple words is known as classic poetry. When the poet wants to express his feelings about the real world, he writes it in Urdu's classic poetry. Classic poetry in Urdu is the most loved poetry by many people because it is simple. People can easily understand Classic Shayari in Urdu. At UrduPoint, you can read a vast collection of Classic Poetry in Urdu.
Classic Poetry
Classic poetry is based on classicism, emphasizing simplicity and clarity of thoughts with less display of emotions. Classical poetry values those things that are naturally beautiful and possesses perfection in themselves. Romanticism focuses on what heart says, and realism deals with the world at large, and classicism presents an ideal image of the world. Classical poetry has made a drastic change in the structure of traditional Urdu poetry. With its simplicity and clarity, it got popular among people easily.
Classic Urdu poetry represents simplicity and individuality. It is a grounded genre that does not deal in terms of theories but rather highlights experience. Classic Urdu poetry writers urge to focus on social issues, whereas romantic writers tend to uphold the individual. It is somehow formal, as classical writers follow strict meters and form.
Talking about Urdu literature, classic poetry changed the narrative style being told in the poetry traditionally. The idea of romanticism and the individuality of patriarchy was removed in classic poetry. Instead, the main focus was to explore an ideal world of human emotions and understand the simplicity and clarity of poetry.
Characteristics of classic poetry
Following are the main characteristics of classic Urdu poetry.
Concentration
Concentration means holding one idea or line of argument and making it the poetic piece's theme. It refers to the delivery of the same idea or argument throughout the poem.
Extension of words
Words are not supposed to be wasted in classic poetry. Verses and words are always centered around the main theme of the poetry.
Conceit
The basic element of traditional classical poetry is conceit. Conceit is a simile or comparison between two not likable things. The dissimilarity between the two compared things is easily visible by the reader and the poet.
Wit
Classic poetry is also based on the wit of the poet. Wit describes the underlying meaning of the said words.
Passion and thought
Classic poetry is a combination of passion and thought. The basic structure of classical poetry in Urdu is love, emotion, and intellect. Therefore, the logical reasoning behind the balance of the event is passion.
Classical poets
Several poets and their popular works first helped us realize the charm of langue, and now we may actively search for works by Urdu poets. Some of the famous classic poets of Urdu poetry are described below:
Mirza Ghalib
Ghalib's presence in the history of classical Urdu poetry is just unforgettable. However, the emotions expressed in his couplets are still counted as gems.
Faiz Ahmad Faiz
Faiz Ahmad Faiz and his classical poetry were famous for truly touching people's hearts. Faiz's poetry truly defines the loss of love.
Gulzar
Similarly, Gulzar has made it through as an excellent point, lyricist, and writer by making his name into classical poetry. But, again, the capability of evoking human emotions was prominent in his works.
Javed Akhter
Javed Akhter got his taste in classical poetry in genes, as both of his parents were excellent writers and poets. However, the simplicity and emotional understanding made his poetry more popular.
Firaq Gorakhpuri
Firaq Gorakhpuri was a noted poet who made his steps in classical Urdu poetry through Urdu literature. His poetry was also famous because of the thought-provoking ideas and emotional well-being of humans.
Sahir Ludhianvi
Sahir Ludhianvi was an amazing Urdu poet whose poetry and songs are equally famous. His work is still famous because of the clarity it has and the amount of audience it addresses.
Rahat Indori
Rahat Indori's poetic style has made him famous among classical poets. Likewise, his renowned performances and famous lyrics have helped him gain popularity in Urdu poetry.
Parvin Shakir
Sadly, there are not many women Urdu poets who have achieved the same level of fame as their male counterparts. But, Parvin Shakir and her work have their prominence. She just mastered free verse and technical ghazal style to make her name through famous classical poets.
Ahmad Faraz
Ahmad Faraz is said to be the genius of Urdu poetry. His poetry got famous because of his clear ideas and the amount of love he represents. The reason behind his famous poetry was simple, and his work expresses the joy and simplicity of love in a way no other writer could explain.
Jaun Elia
Jaun Elia - a name without which classical poetry is incomplete has seen the horror partition scene, expressing his pain and anguish through his revolutionary poetry.
Mir Taqi Mir
Mir Taqi Mir is famous in classical poetry for giving names and structure to the Urdu language. He's often called the pioneer of the Urdu poetry form of ghazal.
Akbar Allahabadi
Akbar Allahabadi made his name through classical poets with his excellence in the Urdu language. Moreover, his satire through Urdu verses made him a famous poet, which was barely shown in the poetry of other writers.
Allama Iqbal
Allama Iqbal and his poetry have made it through best and proved to be unmatchable to date. His idea of human emotions was a huge change in classical poetry.
Ibn-e-Insha
Ibn-e-Insha, his humorous take on life, made him and his poetry even more famous among other writers.
Conclusion
Classical poetry has made drastic changes to traditional Urdu poetry. The ancient history of Urdu poetry states that the theme of poetry was always around nature, love, and revolution brought through the partition. Classical poetry itself was a huge achievement as it focuses on what the ideal world looks like.
Classical poetry was truly based on the simplicity of ideas and clarity of thought, and it does pave the way for advancements in Urdu literature. Urdu classical poetry is famous to date due to its originality and reliability. Many poets nowadays prefer to write in classical poetry style just because of the uniqueness it has.
FAQs
Is classical poetry any different from other forms?
Classical poetry is most famous because of its originality and simplicity. It is different from other forms of poetry such as romantic poetry, tragedy, and love poetry. The idea behind classical poetry is to give an understanding of how an ideal world looks like. Therefore, the theme is to write simply and clearly.
Was classical poetry initiated in Urdu literature?
No, classical poetry was initiated in times of Greek and Romans. Some of the classical poets are John Donne, Milton, Wordsworth, etc. Classical poetry was introduced to Urdu literature a bit late just because of the uniqueness and form of style.