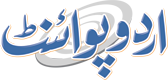 Read Sufi Poetry in Urdu, Best Sufism Shayari in Urdu Text
Sufi poetry or Sufism enchants the true face of life's cruelties and how to live with these facts. Also known as a mystic form of poetry where the only source of inspiration is finding God's true love and happiness, Sufism is very popular in our culture. There is much Sufi poetry available to see, seek, and find true divine love. Sufism poetry is a beautiful way to express inner feelings in a very polite manner that helps others get a better meaning of what the poet has to say.
Sufism is best described as mystic poetry and music. There are a considerable number of Sufi poets who have the ability to spread their teaching in terms of poetry.
Furthermore, this type of poetry promotes sane causes and satisfaction to the soul and mind. Maulana Rumi, Baba Bulhay Shah, Waris Hussain, Khawaja Ghulam Fareed are the most famous poets that have an astounding number of poetry concerning Sufism and mystic love towards the only divine power, and that is the God Almighty.
In addition, Pakistan, has got lucky to have so many saints and sufis in his belt that made their best efforts to promote islam and well beings of human being. Sufi poets have done their part of work for promoting the actual teachings of Islam in the regions that are now found in Sindh and Punjab.
We have categorized the Sufi Poetry into the following segments for you.
Sufi poetry in Urdu text
Sufi lines in Urdu
Sufi shayari in Urdu two lines
Sufi shayari in Urdu four lines
Sufi poetry in Urdu text:
Best Sufi poetry in Urdu is from different times in history as the Sufi poets are from different times and areas. Therefore, Sufi poetry in Urdu text is very vast and contains some of the best-found poetry when it comes to finding peace and salvation. Further, this Sufi poetry contains Sufi quotes in Urdu text that allow the readers to get the best out of it.
In addition, Sufi poetry in Urdu text is vibrant when it comes to narrating the wisdom of understanding the ones of Allah and following the preachings of his true messenger, his last prophet. Sufi poetry quotes in Urdu text can now be forwarded in the form of messages via your smartphone devices.
Sufi shayari, ghazals, nazam, rubaiyats, and qataats are the common contents that you can find in the Urdu language. This type of shayari is prevalent among sensitive people who feel things and emotions very deeply and carefully. Apart from this poetry, there are many books available that have sufiana shayari in them from some of the best Sufi shayar hazrats.
Sufi lines in Urdu:
Deep sufi poetry in Urdu can be found easily. All you need is to read the poetry of Baba Bulleh Shah, Waris Shah, and Khawaja Ghulam Fareed, as they are among many other Sufi poets who are very famous for their poetry. In addition, Sufi quotes in Urdu text are widely found and accepted as the true preachings from these Sufi saints.
Sufi poetry and sufi shayari in Urdu bulleh shah has a huge fan following due to the nature of his poetry and the preachings and the impact he had left on people's lives by his deep Sufi poetry in Urdu. His Sufi lines in Urdu are very common in the Urdu language for letting others better understand the way of life and the true meaning of life.
Sufi shayari in Urdu two lines:
Sufi poetry or sufi shayari in Urdu two lines is also available for the people to express their feelings and emotions with others through these types of poetry. These two lines of poetry are ubiquitous, and among us, most people share these types of poetry and verses with everyone on a daily basis.
Now Urdu Point is facilitating their readers to share this type of sufi poetry. Sufi poetry and sufi shayari in Urdu text has got a wide range that allows us to share them with our family members and friends.
Sufi shayari in Urdu four lines:
Sufi shayari or sufi poetry is in 4 lines in Urdu and has a great fan following as they are the most important source for sharing the true message. Sufi poetry in Urdu four lines are known as the significant verse poems that give the reader a better perspective for reading and better understanding the true meanings of life.