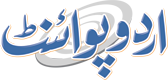 Urdu Qataat Shayari - Famous Urdu Qataat Poetry by Renowned Poets
Urdu Qataat Poetry is a famous and most read form of Urdu Poetry. It is a short paragraph that is meaningful and is independent of the Ghazal or Nazam. At UrduPoint, you can read the best collection of Urdu Qataat Shayari by famous Urdu Poets. Here you will find all your favorite Urdu Qataat Shayari. It can be of any type, either sad, happy, love, romantic, funny, humor, etc. We recommend you try reading our latest Urdu Qataat Poetry by emerging poets; they are doing a great job.
Qataat is the plural of Qata, which is an ancient term in the history of Urdu poetry. Qata is an Arabic word that means a segment or division. Qataat are s several lines or verses forming a short song or poem. It is an ancient genre of Urdu along with qaseeda and ghazal. Qata is different from a ghazal as it may contain a thematic structure. It means to describe the whole thing with the help of few words.
Qata writers can write any event, emotion, or behavior, but the idea is that all the verses of Qata should make sense together.
History of Urdu Qataat
Qata was initially said to be a part of Qaseeda or Ghazal that can be interconnected or separate, and Qata was read independently. Afterward, Qata was considered a form of poem that can be seen separately from ghazal or qaseeda. When we talk about the form, it has the same structure as a ghazal or qaseeda. It just doesn't necessarily have Matla as we have in a ghazal.
Poets of Qataat
In the beginning, poets wrote Qataat as part of a ghazal. Many poets liked this genre and tried their hands to write Qata. Some famous poets of Qata are Nazeer Akber Abaadi, Momin, Ghalib, Maulana Haali, Shibli Nomani, Akber Alla Abaadi, Maulana Zafar Ali Khan, Allama Iqbal, etc.
Structure of Qataat
Qata Means verses of the couplet in a ghazal having the same thought process going on. They are primarily based on the same theme, and there is no limit of lines in a Qata. It may have a qafiya and a rhyming pattern at the end of each line. A Qata is supposed to have two couplets at the least and should not be more than 15 couplets. The rhyming scheme of Qata is the same for the 2nd and 4th lines, such as abcb.
A Qata can be written in any meter freely. It is an exposure of ideas with a specific starting and ending. Two main things that a Qata should have are conciseness and comprehensiveness. Qata can be read alone independent of the ghazal as it has its central theme and a specific climax. A Qata can be written independently. It should not be incomplete or without any end.
Urdu Qataat is a form of poetry. In English, the meaning of Qataat is "polarities". The singular of Qataat is "Qata". The meaning of Qata is stanzas. Some other words related or similar to Qata are "Rubai" and "Band". The word Qata is generated from Arabic that means 'to cut' or 'to cut off'.
Moreover, its literary meaning is a piece, a segment, and a cutting or detached piece. The pronunciation of Qata in Arabic is 'qita'. It is the oldest genre of Urdu. Qata is just like a qaseeda, ghazal, and rubai. The first couplet consists of kafiya and a rhyme scheme at the end of all the lines. The following couplet has the rhyme scheme and kafiya at the end of the second lines.
A 'matla' is an Arabic word meaning 'the place from where the sun rises. Qata does contain matla, but maybe sometimes it includes matla. Qata describes and develops the idea perfectly in all the couplets, such as beginning, in the middle, and then, in the end, it gives an amazing climax ending.
In a ghazal, a Qata has a series of couplets that conveys the continuity of thought, and the theme is described in a very good way that attracts the reader's attention. The literal meaning of Qata is 'separated'. The features of a good Qata are preciseness and comprehensiveness.
A ghazal is known as Qata-Band ghazal that contains one or more Qata. A Qata may include two couplets and may consist of more couplets, but the best Qata consists of a maximum of 15 couplets.
Theme of Qataat
The theme of Qataat varies according to poets. For example, Ghalib wrote Qataat about the philosophy of life, Akhtar Ansari wrote Qataat about the glory of night and the aura it holds. Akbar Alla Abaadi's Qataat foreshadowed his personality and behavior. So we can say that every Qata has its value according to the theme it contains. Qata should portray the whole theme throughout the verses within the word limit.
Nowadays, funny Qataat is pretty famous among the readers as they love to read the fun parts repeatedly.
FAQs
What is Qata in Urdu poetry?
Qata is a popular form of poetry that means 'to cut' or 'to cut off'. Qata represents a long-lost piece or a segment.
What does Qata mean?
The word Qata means "separated". It means a series of couplets that have the same thought or theme. They are independently comprising at least four lines.
How is Qataat different from ghazal?
There is not much difference between a ghazal and Qata. Qata was somewhat part of ghazal before, but now it is independent of ghazal and mostly read independently. They have the same structure apart from Matla as Qata doesn't need any matla in it.
How can I write Qataat?
A Qata should have a specific theme which is flowed all along with the couplets. It should be comprehensive and concise. You should be clear about the theme you are writing about and the structure of Qata.
What can be the theme of Qata
Qata can be on different themes such as night, circle of life, etc. It can be happy or funny depends on the writer.