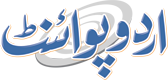 Mirza Ghalib Poetry - Mirza Ghalib Shayari, Urdu Ghazal, Nazam Collection

1797 - 1869 Agra
Mirza Ghalib Poetry in Urdu is famous among poetry lovers. Everyone love to read Asadullah Khan Ghalib Poetry in urdu. Best and vast collection of Asadullah Khan Ghalib Shayari in urdu is available at UrduPoint. We update it regularly so that you don't miss any latest Mirza Ghalib Shayari in Urdu.
Mirza Ghalib Poetry
Mirza Asadullah Baig Khan was born in Agra on December 27, 1797. His thoughtful writing still inspires readers around the world. Ghalib is one of the most famous Urdu and Persian poets. It is one of the reasons Ghalib is considered one of the most influential poets of Urdu. Thousands of such emotional verses are recorded in Ghalib's poetry, which speaks to audiences of every age group.
He belongs to the Mughal family. During the last years of the Mughal Empire, Asadullah Ghalib was a prominent Urdu and Persian-language poet. He was the poet when the Mughal empire was declining. He, as a poet, was the one whom the First Indian War of Independence affected in the year 1857. And the British Raj has started to take control of the sub-continent.
Personal life:
At the age of thirteen, Asad Ullah Khan Ghalib got married to Umrao Begum. She was the daughter of Nawab Ilahi Bakhsh. After the marriage, he went on to settle in Delhi. There were seven children born to him and his wife, but none of them survived beyond infancy.
Titles:
In the year 1850, Asadullah Baig Khan was given the title of Dabir-ul-Mulk. After that, he was awarded an additional title of Najm-ud-daula. Further, he received another title of Mirza Nosha from the Emperor himself. With this title comes the name of Mirza that he started to use as his first name.
Education:
As he belongs to Tajik-backed ancestors' family, he had his initial education in Persian and Arabic from a very early age. During the time of Ghalib, Urdu and Hindi were considered the same language. He never had the chance to get formal schooling or proper education due to his nature and childish behaviors.
In his early years, a newly converted Muslim tourist from Iran stayed at their home for almost two years, and he taught him Persian, philosophy, Arabic, and logic perfectly. With this, he became an expert in these languages right from a young age. The work by Ghalib was titled Ode-e-Hindi. It was written in Perso-Arabic script. Later that script was used in modern Urdu.
Career:
Asadullah Ghalib was a prominent Urdu and Persian poet during the last years of the Mughal Empire. Asadullah Ghalib also wrote many philosophical works in addition to his writings on mysticism and subject love. Ghalib, the last great poet of the Mughal era, is Urdu's most popular and influential poet. In addition to India and Pakistan, Hindustani people around the world still enjoy Ghalib's poetry.
His genres include Ghazal, Qasida, Rubai, Qata. In addition to his writings on Mysticism and the Subject Love, Asadullah Ghalib had several philosophical works. There have been many ghazals written since Ghalib first expanded the scope of the ghazal to explore philosophy, the travails, and mysteries of life.
Pen Name:
From his given name, Asadullah Khan, he originally adopted the pen name Asad. His pen-name Ghalib meant all-conquering, superior, the best, at some stage in his poetic career. Asad Ullah Khan was also a pen name he sometimes used in his poetry.
Mirza Ghalib Poetry:
In Ghalib's ghazals, we are introduced to the delicate tone of universal themes like love, loss, betrayal, and Sufi mysticism. A great deal of meaning can be gleaned from its verses. Mirza Ghalib's poetry will be remembered as long as love, a divine emotion, dominates human life. The age, language, or geography of his poetry has no restrictions.
A distinguished Mughal poet, Mirza Ghalib, wrote many ghazals, poetry, and Shayari reflecting the political and social concerns of the decade. A complex poet, Ghalib can be challenging to understand. It is impossible to fit all the things in his world into a single category.
His Ghazals are distinguished not only by the intensity of the emotions they convey but also by their absolute perfection, the exquisite melodies, and the fantastical ideas they express. His poetry encompassed life on all its levels; no other Urdu poet had the range and depth he did. Rather than being idealistic and self-sacrifice, his love is pure and sensual.
Readers expressing their feelings can do so through Mirza Ghalib Poetry. Those who enjoy good poetry read Mirza Ghalib's Shayari and ghazals regularly. Read and download Mirza Ghalib's 2 and 4 lines poetry, and share it with your family, friends, and loved ones.
Mirza Ghalib Shayari has been the subject of several books. There are various categories from which you can choose to read the poetry of Mirza Ghalib in Urdu or English.
Mirza Ghalib Poetry Pdf versions are available for the readers to enjoy and read as they contain some of the best Urdu romantic poetry.
Mirza Ghalib Poetry In Urdu 2 Lines:
Mirza Ghalib Poetry In Urdu Love is very famous because it matches the true nature of Ghalib. Mirza Ghalib was fond of alcohol, women, poetry, mangos, and a close circle of his friends. He is known as the pioneer for transforming Urdu Love poetry into its modern form and shape. Mirza Ghalib Poetry On Love has become so famous and trendy that it still enchants. Mirza Ghalib Poetry In Urdu Text is available in Urdu 2 lines. Mirza Ghalib Poetry In Urdu 2 Lines is commonly known as Qatats.
Mirza Ghalib letters:
In addition to writing Urdu letters, Ghalib began writing them around 1849 or early 1850. There are four different collections, and new ones are continually being discovered, which means their number keeps increasing. Urdu letter writing was modeled after Persian letter writing before Ghalib. Ghalib rejected the stylized rhetoric of feudal politeness in favor of an informal, plain-spoken style that emphasized the joy of communication. He was the first to write Urdu in such a manner. Ghalib's witty turn endeared every letter to the reader and gave it an irresistible charm.
Mirza Ghalib Poetry In English:
It was very informal; he sometimes would just start a letter with the recipient's name. His letters were fascinating, and he was a very humorous writer. He suggested that I write lines in one letter so that those who read them would enjoy them. Based on his letters alone, some scholars say that Ghalib has the same position in Urdu literature. The Oxford Ghalib contains translations of these texts into English by Ralph Russell. You can read Mirza Ghalib Poetry In English Pdf versions as well.
Mirza Ghalib Poetry In Persian:
Maulana Azad National Urdu University published an edition of poems by Ghalib entitled Kulliyat-e-Ghalib Farsi in 2010. The Persian poet Ghalib wrote more than 11,000 Persian poems before he died and over 1,700 poems in Urdu.
Persian was Ghalib's primary language. His Persian prose and poetry were, by far, very important and close to him. He even anticipated being adjudicated by his Persian poetry. Even though he was correctly recognized as the last classical Persian poet of India, his Urdu works are still more loved and remembered.
Mirza Ghalib Books:
"Dewan e Ghalib" refers to the collection of Mirza Ghalib poetry. Among Iranians and Pakistanis, "Kulliyat-e-Ghalib Farsi" is Mirza Ghalib's famous Persian collection. In English, The Oxford Ghalib is his letters.
Various ghazals and poetry from Mirza Ghalib are sung in Bollywood movies. Mirza Ghalib's poetry, ghazals, and quotes can be found in various languages, including Urdu, Hindi & English.
Mirza Ghalib Death:
Ghalib is the most popular and widely acclaimed poet of all times whenever it comes to Urdu Poetry. The greatest Urdu poet Ghalib died on February 15, 1869, aged 71, at Gali Qasim Jaan, Ballimaran, Chandni Chowk. Currently, it is in Ghalib ki Haveli, Delhi, India.