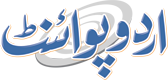 Urdu Poets Photo Gallery
Photos of Famous Urdu Poets, Photos of Poetry Events and Mushaira in Pakistan and Worldwide. Albums of famous Urdu poets and coverage of Mushairas, poetry events and functions of poets. Image gallery and pictures.
شعراء کی تصاویری گیلری
شعراء کی تصاویر
Poets Pictures
Photo gallery is one of the most attractive items because it provides the colorful photos. If you have a favorite poet but you never saw the photo of the poet then you can see in the photo gallery. There are many famous Urdu poets whose photos are found in the gallery so that users can easily access to the photos of their favorite poets.
Urdu Point brings you the poet's gallery so that you can easily see the incredible photos of Urdu poets, mushairas and poetry events. This diverse collection of photos contains the poetry photos of all categories which you desire to see.
Therefore we suggest you to have a look at Urdu Point's poetry gallery that will give you access to the incredible photos related to poets and poetry. Photos of old and contemporary Urdu poets are also easily found here for the users.