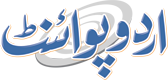 Wasi Shah Poetry - Wasi Shah Shayari, Urdu Ghazal, Nazam Collection

1973 Lahore
Wasi Shah Poetry in Urdu is famous among poetry lovers. Everyone love to read Wasi Shah Urdu Shayari. Best and vast collection of Wasi Shah Urdu Shayari is available at UrduPoint. We update it regularly so that you don't miss any latest Wasi Shah Poetry in Urdu.
Wasi Shah Poetry
Syed Wasi Shah was born on January 21, 1973, in Sargodha, Punjab, Pakistan. He is the most prominent Poet, writer, columnist, dramatist anchor, and occasional anchor. His poetry is well known, and he has also written several popular dramas in Pakistan. Wasi Shah is an important figure in the field of literature. In addition to writing for the country's leading newspaper, he writes for Urdu Point.
He also works as a journalist, and he publishes a regular column in 'Naye Baat Lahore'. Among the youth, he is admired for his romantic poetry. The following article contains all the information about Wasi, including Wasi Shah Biography.
Wasi Shah Personal life:
Wasi Shah was seven years old when his father died. He is married to Zara Wasi, and they both have 4 children.
Wasi Shah Education:
He earned an undergraduate degree in commerce. As soon as he graduated with excellent marks from B.Com, he decided he wouldn't work and devoted himself instead to literature and poetry.
Wasi Shah Career:
Wasi Shah was introduced to literary circles by Abbas Tabish. Abbas was planning to publish Ankhain Bheeg Jaate Hein after fixing its flaws. Wasi Shah started working on the book and believed this book would appeal to youth, and his organization's reputation will improve due to his literary work.
Besides, the district administration of the city of Gujarat, along with Kawish Butt, held a big poetry symposium in those days. Wasi Shah via Kawish was the young Poet whose name was added to this symposium. Wasi's first time reciting poetry at a big poetry symposium was probably his first time.
Soon after that performance in the symposium, Pakistan TeleVision aired a very lively scripted drama that preserved Urdu language poetry in a way unmatched by any previous drama. The name of that drama was "Ahan." Young Wasi Shah was not only the writer but also acted in it. In addition to the poem he wrote, the story and dialogue in the play were so fascinating that every single boy started reciting the poem "Kangan". after the end of the play.
This poem got so much popularity like no other in those days making Wasi Shah a sensation overnight. Besides, at that time, PTV was the only channel available. He soon became a poet and dramatist that even the Urdu language admired. He paved the way for the spread of the Urdu language throughout the world with his poetry.
Also, after that, he never looked back, and one after another, he gave some marvels over the television, allowing the viewers to enjoy some of the best dramas. He was nominated for being the best play writer for his scripts for Tmharay Siwaa, 'Aik Tamanaa La Hasi Se', and 'Thori Se Jagaa Chahye'.
In addition to screenplay writer and Poet, he transformed his career into a more dynamic shape by hosting Sayasi Theater on television. Further, there is another show that he hosted named Rat Gae.
Pen Name:
His original name is Syed Wasi Shah, and he uses the name Wasi Shah as his pen name.
Wasi Shah Poetry:
The Pakistani Urdu poet Wasi Shah is known for his poetry. Nazam and Ghazal are his types of poetry. Pakistani national television aired his dramas, and other private networks are also following him for his poetry and lighter touch of romance and love in his Shayari. His personality is deep and patient, and he has a lot of respect and love for others.
As the Urdu language flourishes in this era, when there are many TV channels and little connection to books, poetry is doing an excellent favor to the Urdu language. People generally don't like poetry because the language is dense, but Wasi's poetry has given the Urdu language an impressive boost. Due to this reason, people are reading his poetry books by themselves and giving them as gifts.
In the tradition of Ahmad Faraz and Parveen Shakir, Wasi was the first Poet to express the feelings of love, loyalty, and sincerity in a poem in a modern manner inspired by the sentiments of the youth. Dialogue and story are so vivid in his writing that viewers feel as if they are living the character's role.
Wasi Shah Poetry in Urdu:
There is a great deal of interest in Wasi Shah Shayari and ghazals among people who enjoy reading good poetry. With the help of beautiful poems, Ghazals, and verses, the readers can now enjoy Wasi Shah Poetry in Urdu. Further, you can also express your inner feelings through Wasi Shah's poetry. Poems written by him have a heart-touching simplicity.
With a modern touch, Wasi Shah's romance poetry is well known. The youth admire him and his poetry for the way his poetry expresses modern love and affection.
The most famous poem that is trending nowadays among the youth is mentioned below for our readers of Urdu Point.
Abhe Kuch Bh Nahe Bdla
Mere Mola
Adhi Rat Key Sanaatay Mein
Tmhain Janan Ijaazat Hei
Mujhe Har Kaam Sey Pehle
Tb Yad Bht Tm Ati Ho
Uske Ankhoon Mein Muhabbat Ka Sitaraa Ho Ga
Wasi Shah Poetry In Urdu 2 Lines:
It is straightforward to understand the 2 Line poetry of Wasi Shah. Additionally, he has written several plays that have gained popularity among the public. It is also known for the documentaries he wrote, such as Babul and Thorhi Si Jaga Chaiye. He has also been nominated for writing the best drama.
Furthermore, Urdu Point is determined to bring you some of the best Wasi Shah Poetry In Urdu 2 Lines for our readers and viewers to enjoy.
Wasi Shah Books:
Wasi Shah books pdf are also available over the internet. And Urdu Point brings you unconditional and unlimited access to all the poetry books written by Wasi Shah from where you can read, view, download, and have them sent to your loved ones with the help of a single touch. You can also share his poetry with all your social media accounts.
Mujhe Sandal Kr Do
Mere Ho Kay Rahoo
Ankhain Bheeg Jati Hein
Wasi Shah Famous Dramas:
You can now watch famous dramas written by Wasi Shah. These dramas have some of the best dialogues, screenplay, and themes that instantly aired them. The names of his dramas are as follows.
Babul
Thori Se Jagaa Chahiye
Aik Tamanaa Lahaasil Se
Kanpur Sey Kataas Tk
Shikaan
Muhabbat Mein Tm
Wasi Shah Awards:
Recently he was awarded the Hum Award for Best Writer Drama Serial category. It is his achievement towards making some of the excellent work in Urdu literature.