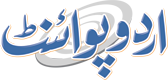 List of City of Birth of Poets - Birth Cities of Urdu Poets
List of City of Birth of Poets - UrduPoint brings you a list of cities of Pakistan and other countries where famous Urdu Poets were born. Now you can select any of the cities below to see how many poets were born there. Also, know the birth city of your favorite poet from the list given below.
Birth Cities of Urdu Poets
There had been many famous poets in the history and most of them are known by the name of the city in which they were born. Readers have the affection for those cities in which their favorite poets were born. For instance there is a poet named Akbar Allahabadi, the name shows that he was born in Allahabad.
Urdu Point helps you if you are looking for the city of your favorite poet and for that you can visit the page, birth city of poets. Sometimes we are reading the biographies of the poets and then we came to know about their city name and sometimes we can understand by their name.
Urdu Point always facilities its users in best possible way with providing their desired items. Birthplace of Urdu Poets is included in their biographies as bell but here you can easily find it without reading the biography of the poet.