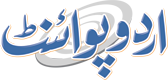 Amjad Islam Amjad Poetry - Amjad Islam Amjad Shayari, Urdu Ghazal, Nazam Collection

1944 Sialkot
Amjad Islam Amjad Poetry in Urdu is famous among poetry lovers. Everyone love to read Amjad Islam Amjad Urdu Shayari. Best and vast collection of Amjad Islam Amjad Urdu Shayari is available at UrduPoint. We update it regularly so that you don't miss any latest Amjad Islam Amjad Poetry in Urdu.
Amjad Islam Amjad Poetry
There are many Urdu poets and writers in Pakistan, but Amjad Islam Amjad is a famous one. He was born on 4 August 1944 and belonged to Sialkot, Pakistan. Amjad Islam Amjad got his intermediate education in Lahore and completed education from Government Islamia College Civil Lines Lahore.
He achieved his master's degree from Punjab University Lahore. Then, he started his career as a professor at Govt M.A.O College Lahore. He is the writer of 30 books. He has got many awards like the pride of performance, TV writer awards, and Sitara e Imtiaz. Amjad Islam Amjad is famous for his editorial writing, poetry, and drama writing.
In 1975, he began his television journey as a director. He worked in Pakistan Television Corporation.
In 1989, He was elected to Urdu Science Board as Director-General. He has worked in Children Library Complex as a project director. Amjad Islam Amjad has written several essays, columns but his main focus was poems and poetry. He has written the following famous drama serials:
East
Samander
Waris
Dahleez
Apny log
Waqat
He joined the Daily Express Newspaper in 2008 as a column writer. His column name was "Chasham e Tamasha".
Amjad Islam Amjad achieved an award from Turkey Necip Fazil International Cultural and Art award too.
Publications
Following are the publications of Amjad Islam Amjad.
Barzakh
Aks
Saatwan Dar
Waris
Kalay Logon Ki Roshan Nazmein
Dehleez
Fishar
Shaher Der Shaher
Zara Phir Se Kehna
Aankhon Mein Tere Sapney
Chashm-E-Tamasha
Lahu Mein Phool
Nai Puraney
Apney Log
In The Last Days Of Autumn
Khizaan Ke Akhri Din
Yeh Afsaney
Kehkashan
Us Paar
Resham Resham
Waqt
Itne Khwab Kahan Rakhun Gaa
Ya Naseeb Clinic
Khatay Meethay
Sapne Baat Nahi Karte
Din
Raat
Samundar
Baarish Ki Awaz
Dakhtey Chale Gaey
Sahar Aasar
Nayi Aankhen Purane Khwab
Sapne Kaise Baat Karein
Jahannam Ki Dasween Gehrai
Mere Bhi Hain Kuch Khwab
Hum Us Ke Hain
Sahilon Ki Hawa
Bandagi
Chaoon
Phir Yun Huwa
Mohabbat Aisa Dariya Hai
Saat Din
Autograph
Tere Dhayaan Ki Taiz Hawa
Desperate In Love
Love Encompasses All
Yahin Kahin
Teesrey Pehar Ki Dhoop
Khwab Jagte Hein
Sapno Se Bhari Aankhen
Chalo Japan Chaltey Hein
Asbab
Yeh Mera Shehr-Esukhan
Nazdeek
Dhund Ke Us Paar
Raat Samundar Mein
Sham Saray
Koi Din Aur
Shifting Sands
Baatein Kerte Din
Kara Bayu
Cento Poesie D'amore
Geet Hamaray
Girah
Chirag E Rehguzar
Safar Parey
Zindagi Ke Meley Mein
Such Ki Talaash Mein
Al Hub-O-Nahar
Audio Albums
Amjad Islam Amjad has written 150+ songs for radio, films, and TV. Following are a few famous ones.
Muhabbat aysa darya hai
Raat sammundar mein
Hum us ke hain
Mere bi hain kuch khawab