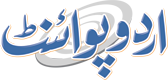 Habib Jalib Poetry - Habib Jalib Shayari, Urdu Ghazal, Nazam Collection

1928 - 1993 Hoshiarpur
Habib Jalib Poetry in Urdu is famous among poetry lovers. Everyone love to read Habeeb Jalib Poetry in urdu. Best and vast collection of Habeeb Jalib Shayari in urdu is available at UrduPoint. We update it regularly so that you don't miss any latest Habib Jalib Shayari in Urdu.
Habib Jalib Poetry
Habib Jalib was a famous and revolutionary poet of Pakistan. He was a poet of the masses because he opposed martial law and was a left-wing activist. He opposed military actions and administration, and for that matter, he was severely jailed for interrupting government issues. Many contemporary Urdu poets also praised him. He was a progressive poet, and his enthusiastic presentation of poetry made people admire him even more. He used to address common causes of people and issues.
Habib Jalib picked up simple words, but the conviction in his words and his energy merged with the sensitivity of the socio-political issues, which made people more interested in his poetry. His use of simple language and easy words make people interested in his style of poetry. He was a strict Democrat and always opposed authoritarianism and state matters.
Habib Jalib shared an interesting bond with Bhutto, Pakistan's fourth president. He was in Bhutto's favor, but he also criticized him. His style and remarks on others made him pay afterward. He often went to jail because of his straightforward words in poetry. Whoever the ruler was, an army dictator or a democratically elected leader, Jalib never hesitated to show them the mirror.
Writing style
Habib Jalib was a famous poet among the masses due to his easy wording and simple sentences. His use of satirical terms about State problems and the democracy in Pakistan made him one of the famous poets in Pakistan.
Contemporary Urdu poets also praised him because of his choice of words and simple diction of the Urdu language. He addressed public issues and motives to make them more relatable for the elite class. His old classic style is often recreated by our modern freestyle poets who try to motivate the young generation of Pakistan.
Poetic works
Some of his most popular works are Sir-e-Maqtal, Zikr Behte Khoon Ka, Gumbad-e-Bedar, Kulyaat e Habib Jalib, Is Shahar-e-Kharabi Main, Goshay Main Qafas Ke, Harf-e-Haq, Harf-e-Sar-e-Daar, Ehad-e-Sitam etc. His works are still used to motivate the young people of Pakistan. These works are published worldwide and are appreciated by the masses due to the simplicity and boldness of his style.
Interestingly, the lines main nahi manta main nahi janta (I refuse to accept) from one of his poems, recited by himself, became a democratic anthem during the martial law in Pakistan. It was the reason Habib Jalib became famous among people. He was given the highest civilian award of Pakistan, Nishan-e-Imtiaz, in 2009 posthumously.
Literary books
Habib Jalib was quite famous because of his bold ideas and straightforward words. Many of his books are still famous internationally among literature lovers. Many new writers are also writing about Habib Jalib and his style of poetry. Most of the books written by him got recognition among Urdu literature lovers. Some of his books got published after his death in 1993 because of public demand and authenticity. His Barg-e-Awara has 3 volumes, and Harf-e-Saredar has 2 volumes.
Ahd-e-Saza (2001)
Barg-e-Awara (1977)
Harf-e-Sardar (1987)
Harf-e-Saredar (1986)
Is Shahar-e Kharabi Mein (1990)
Kulliyat-e-Habib Jalib (1993)
Interfere in state affairs
Habib Jalib was a strict Democrat, and he was against the martial law implied in Pakistan. He was against the army dictators and their political conditions. Consequently, he started to write about the socio-political conditions of Pakistan in a very satirical way.
Last book
His book Kulliyat-e-Habib Jalib was published in the same year in which he died, 1993. This book was widely popular because it contains the ideas of Habib Jalib about different aspects of life. He elaborated his own opinions and rules of life in a very interesting manner. Many other books of Habib Jalib got published after his death and still got famous.