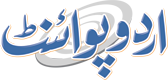 Famous Urdu Poetry - Best Famous Poetry in Urdu (Latest Collection)
Urdu famous poetry is available to read at UrduPoint. On this page, you can find the famous Urdu poetry by famous Urdu poets of all times. You can select any of the famous Urdu Poetry from the list below to read it. Share your favorite famous Urdu poetry with your friends if you like it.
اردو پوائنٹ پر پسندیدہ ترین شاعری
Urdu poetry is traditionally a rich style of poetry which have different genres. In South Asian culture Urdu poetry is as important as the literature itself. During the British Empire, Urdu spread very fastly and received an official status. The major poets of Urdu were Mir Taqi mir, Mirza Ghalib, Mir Anees, Allama Iqbal, Josh Malihabadi, which set a mark for Urdu famous poetry.
During the start of the 18th century, with the arrival of famous words such as Faiz Ahmad Faiz, Ibn-e-Insha, Munir Niazi, Urdu prevailed in other countries. You can read the famous poetry of famous Urdu poets on UrduPoint by simply clicking on the poet in which you are interested. You can also check out Urdu poetry from this page.
Faiz Ahmad Faiz, Ehsan Danish
Faiz Ahmad Faiz comes at number one when we talk about the era of famous Urdu poetry. He was undoubtedly a Nobel Prize winner and was also awarded Nishan-e-Imtiaz for his remarkable work in literature and arts. Moreover, a collection of his poetry was published in 2011 by the name 'celebrating Faiz'.
Alongside Faiz, Ehsan Danish was a prominent Urdu poet, linguist, and scholar from Pakistan. His poetry was famous for a romantic theme, but later, he wrote more poems about laborers. Ehsan Danish has written over 100 books on poetry, prose, and linguistics.
Waves of modern poetry
Syed Nasir Kazmi was a famous Urdu poet from Pakistan. He caused an uproar in modern poetry, and he was recognized for his exact words in poetry. The unique thing in his poetry was the use of short verses. His poetry got popular among people because the natural element was prominent in his poetry; his famous poetry has pieces such as Chaand, Raat, Barrish, Mausam, tanhai, etc.
Ibn-e-Insha was a famous Pakistani Poet, humorous writer, and columnist. His writings played a huge role in promoting poetry, and it was a mix of dialects of the Hindi-Urdu complex. Moreover, his unique form in a poetic style influenced young poets and conventional poetry, leaving a mark on infamous poetry.
Munir Niazi Was an Urdu and Punjabi language poet. His poetry was famous in newspapers, magazines, and radio. He was later associated with Pakistan television.
Literary advancements
In the year 1930, there was a drastic measure in poetry as well as in literature. Major poets or linguists in that period were Mustafa Zaidi, Ahmad Faraz, Jon Elia, Muzzafar Warsi, Anwar Masood, etc. Their poetry made a huge change in the traditional style of poetry.
New poetic syles
Major poetic styles were introduced and got in the list of famous Urdu poetry as we had some quality poets as well. We have many famous poets who have unique styles. Some extraordinary poets were Iftikhar Arif, Shamim Farooqui, Amjad Islam Amjad, Javed Akhtar, Mohsin Naqvi, Fehmida Riaz, and Zameer Akhtar Naqvi, etc.
Modern poetry
This era gave us some gems and some new poetic genres to add to famous poetry. Some famous poets were Rahat Indori, Ashfaq Husain, Munawwar Rana, Parveen Shakir, Sara Shagufta, etc. When we enter 1960, it was already the age of modern poetry, and this era gave us some very famous poets. Some of them are Fareed Parbati, Samina Raja, Anjum Rehbar, Zahida Hina, Raees Warsi, Zulfiqar Naqvi, Harris Khalique, Idris Azad, Riaz Tasneem etc.
20th-century poets
We have the upgraded form of poetry in this era with the arrival of new poets. In this era, some poets were Irshad Kamil, Akhtar Raza Saleemi, Irfan Nasirabadi, Sarim Momin, etc. Their poetry is still valued among famous poetry. But as we got in the 20th century, the poetry and literature in Urdu got a name of their own. Mashal Sultanpuri and Meena Kumari were the famous poets we found in the 20th century.
Conclusion
These famous poets have given a new shape to Urdu famous poetry and literature. These poets have made changes to the traditional as well as contemporary poetry of Pakistan. When we talk about the 18th century, we have got many changes in Urdu poetry genres. In the 18th century, poetry was more focused on nature, philosophy of life, revolution, romance, enlightenment, etc. for example, Allama Iqbal's poetry was specifically for youngsters of Pakistan to get them motivated.
But within the 20th century, we can see that more diverse themes are introduced. There is romantic, funny, satirical, sad, and love poetry as well nowadays. Poets are writing about Kashmir's motivation and bravery. Humorous poetry is also prevalent these days. You can check the work of these famous writers on UrduPoint.