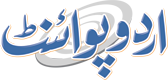 Ahmed Faraz Poetry - Ahmed Faraz Shayari, Urdu Ghazal, Nazam Collection

1931 - 2008 Kohat
Ahmed Faraz Poetry in Urdu is famous among poetry lovers. Everyone love to read Ahmad Faraz Poetry in urdu. Best and vast collection of Ahmad Faraz Shayari in urdu is available at UrduPoint. We update it regularly so that you don't miss any latest Ahmed Faraz Shayari in Urdu.
Ahmed Faraz Poetry
Ahmad Faraz is considered to be the greatest poet of the twentieth century. On January 14, 1931, he was born in Kohat, Previously known as NWFP and currently known as Khyber Pakhtunkhwa Pakistan. His real name is Syed Ahmad Shah. He is better known by his pen name Ahmed Faraz. The meaning for Faraz in Urdu is Elevation.
Ahmed Faraz Personal life:
Faraz belongs to the Syed background. His brother, Masood Kausar, was an ex-Governor of Khyber Pakhtunkhwa. His elder son's name is Sarmad Faraz. His younger son Shibli Faraz is a prominent politician among the ruling party of Pakistan Tehreek e Insaf.
Ahmed Faraz Education:
In the early days, Ahmad Faraz moved to Peshawar along with his family. His early education is from the Edwardes College, Peshawar. Besides, he received a Master's degree in Urdu and Persian from the University of Peshawar. In addition to studying Persian and Urdu at Peshawar University, Ahmed Faraz taught these subjects later in his career. His college years were marked by Faiz Ahmed Faiz and Ali Sardar Jafri as his role models, as they were the most influential and progressive poets of their times.
Ahmed Faraz Career:
Ahmad Faraz was a poet, scriptwriter, songs writer, and the most prominent poet among his peers. Soon after his education, he started his poetry, and from there, there was no looking back. He later became the Pakistan Academy of Letters. Further, Ahmad Faraz also served as the Chairman National Book Foundation in Islamabad, Pakistan.
He was a well-known poet to the general public in Pakistan and India. Besides, his popularity was phenomenal among the immigrants living abroad from the subcontinent. During social gatherings, such as mushairas, he used to recite his poetry in his voice. He was often compared with Allama Muhammad Iqbal and Faiz Ahmed Faiz for his poetry and narrated his message towards his listeners and fans.
His poetry was very famous among movie makers and musicians. They used his poetry in many songs, and many singers like Mehdi Hasan, Ghulam Ali, Jagjit Singh, Madam Noor Jehan, and Runa Laila feel proud in singing his ghazals and poetry in their songs.
Ahmed Faraz Poetry:
Ahmad Faraz, the Urdu poet, recalls a life moment during his childhood that led him into poetry. Ahmad Faraz Poetry became more popular and in demand, making his sensation among the listeners and fans right from the beginning days. Besides, Ahmad Faraz Poetry In English is also available to the listeners and readers as prominent professors and poets translated them.
As a college student, Faraz wrote the Tanha Tanha ghazal collection that started his poetry career. Themes of love and beauty, resistance characterize his poetry. People of all ages can understand his writing style, which is simple, and everyone can read. Romance and resistance are the main characteristics of Faraz's poetry. As an activist, lecturer, writer, and poet, the poet raised his voice through his writing, lectures, and public speaking.
Many singers used the poet's poems, among them Mehdi Hassan, who sang Ranjish he sahi ghazal, Noor Jahan sang Silsilay Tor Gaya, is from his poem. Faraz is credited with writing some of the best-known poems, including Pas Andaaz, Sab Awazain Meri, Khuwab Gul, Janan Janan, and Ghazal Bahana Karon.
Although he never did his poetry apart from Urdu. There is a considerable number of people who like to have Ahmad Faraz Poetry In Urdu Downloaded.
Ahmed Faraz Poetry in Urdu:
Apart from sadness, there is another critical aspect of his poetry. The themes of love and beauty are the significant characteristics of his poetry. Besides, his poetic verses, nazams, ghazals narrate the Sad Ahmad Faraz Poetry In Urdu. The Deep Ahmad Faraz Poetry has fascinated a lot of his fans and listeners. There is a huge fan following for Ahmad Faraz Poetry In Hindi as they love to read and listen to his poetry due to nature and the easy-to-understand style. It allows the readers to absorb and be involved in the poetry of Ahamd Faraz.
Romance, love, and sadness are the main characteristics of his poetry that made him the legendary poet. Love Ahmad Faraz Poetry In Urdu and Romantic Ahmad Faraz Poetry played a significant role in making him the most prominent sensational poet of the twentieth century.
Ahmad Faraz Poetry In Urdu 2 Lines:
There is a massive collection of Ahmad Faraz Poetry In Urdu 2 Lines. These 2 Line Ahmad Faraz Poetry has brought a significant fan following due to the simple nature, easy-to-understand wordings, and a profound message that only lovers and romantic individuals understand. Along with his other poetic marvels, 2 Line Ahmad Faraz Poetry is also considered the best among his lovers and fans.
Political activities of Ahmad Faraz:
He understood how poetry could enhance one's feelings and express them. In his poems, he expressed his feelings about law and politics and the romanticism, love, and pain of life. He even criticized the military rule in a mushaira. In that very mushaira, he criticized General Zia-ul-Haq, President of Pakistan.
During General Zia-ul-Haq's reign, he wrote many poems and verses defying his political ambitions and rule. He further, from time to time, wrote poems criticizing the military rulers. Later he then went on to have a self-imposed exile following his arrest. Before returning to Pakistan, he spent six years in Europe, Canada, and Britain.
Ahmed Faraz Books:
Ahmad Faraz books pdf are also available here. And Urdu Point brings you unconditional and unlimited access to all the poetry books written by Ahmad Faraz from where you can read, view, download, and have them sent to your loved ones with the help of a single touch. You can also share his poetry with all your social media accounts.
His professional life career span is over 50 years. During this time, Ahmad Faraz even faced jail for criticizing the government's rule and even spent numerous years in a self-imposed exile. When he was in exile, he wrote some of the masterpieces when it comes to his poetry and passion. Here is the list of 22 books that he has written over 50 years.
Dard-e-Aashob
Janan Janan
Tanha Tanha
Dard e Ashoob
Khawab e Gul Pareshan Hai
NaYaaft
Shab Khoon
Nabina Shehr Main Aina
Shehr e Sukhan Arasta Hai
Ye Meri Ghazlen Ye Meri Nazmen
Aaj ke Prasidh Shayar - Ahmad Faraz
Pas e Andaz e Mausam
Ghazal Bahana Karun
Selected Poetry of Ahmad Faraz
Banished Dreams
Be Awaz Gali Koochon Main
Ae Ishq e Junu Paisha
Chand Aur Main
Mere Khawab Reza Reza
Sub Awazain Meri Hain
Bodlak
Zindagi E Zindagi
Ahmed Faraz Famous Quotes:
Although there are several famous quotes from the legendary poet Ahmad Faraz. Here we have managed to bring out some of the most common and widely used Ahmad Faraz quotes for you.
Ranjish Hi Sahi Dil Hi Dukhane Ke Liye Aa
Zamanay Ke Sawaloon Ko Main Hass Ke Taal Du Faraz
Aqal K Andhon Main Chup Hay Faraaz
I Cannot Remember
Be What You Want To Be, Not What Your Parents Want
Come
The Eager Traveler
Ahmed Faraz Awards:
While living in Pakistan, after the Marital Law of Zia-Ul-Haq, he publicly criticized military rule in the country. And with that, the military dictator subsequently ousted Ahmad Faraz for being a critic. He even went on to a self-imposed exile from the country. Right after democracy was restored in the country, he returned to the country. He was awarded the Sitara-i-Imtiaz and Hilal-e-Imtiaz for his outstanding services in poetry.
In 2006, he returned the Hilal-e-Imtiaz award he was given in 2004. It was done intentionally as again in the country there was the rule of another military general. General Pervaiz Musharaf. At that time, he was serving in the capacity of President of Pakistan. He again agitated, and due to this reason, he returned the Hilal-e-Imtiaz awarded to him by the Government of Pakistan.
Further, he was appointed as Chairman of the Pakistan Academy of Letters and was also appointed as the Islamabad-based National Book Foundation chairperson. He served at this post for many years to come. He has been awarded abundant national and international awards.
Ahmed Faraz death:
Many poets of the Urdu language are revered for their revolutionary writings. Still, none are as well known as Ahmad FarazAfter he fell in Baltimore, Maryland, he was treated in a Chicago hospital, and false rumors spread about his death. In the end, he returned home to Pakistan. Shibli Faraz, Ahmad Faraz's son, has confirmed that Ahmad Faraz suffered kidney failure and died on August 25, 2008. Many admirers and government officials attended his funeral on August 26 at H-8 Graveyard in Islamabad, Pakistan.