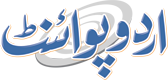 Allama Iqbal Poetry - Allama Iqbal Shayari, Urdu Ghazal, Nazam Collection

1877 - 1938 Sialkot
Allama Iqbal Poetry in Urdu is famous among poetry lovers. Everyone love to read Allama Iqbal Urdu Shayari. Best and vast collection of Allama Iqbal Urdu Shayari is available at UrduPoint. We update it regularly so that you don't miss any latest Allama Iqbal Poetry in Urdu.
Allama Iqbal Poetry
Allama Iqbal is our national poet. His complete name is Sir Muhammad Iqbal, born on November 9, 1877, in a Muslim family at Sialkot. He belongs to the Kashmiri ethnicity. He was a writer, philosopher, lawyer, politician, and the most famous poet in Urdu Language History.
Personal Life:
Iqbal got married thrice. His first wife's name was Karim bibi. They had two children, a daughter, Miraj Begum, and a son Aftab Iqbal. His second marriage was with Mukhtar begum; she died shortly after marriage. And from his third wife, Sardar Begum, he had a son named Javed Iqbal and a daughter named Muneera Bano.
Education:
The early education of Iqbal was from Sialkot and then from Lahore, which includes graduation from the Government college. Later, he enrolled in the Punjab University for his Master's degree.
After that, he moved to the United Kingdom and was admitted to Trinity College, University of Cambridge. He successfully obtained a bachelor's degree in arts. Then he went into becoming a barrister at Lincoln's Inn. In 1908, he got himself admitted into Ludwig Maximilian University of Munich to earn a doctorate.
Career:
Right after completion of his doctorate Allam Iqbal returned to his country and started his practice. Soon he got attracted to the political instability and the turmoils of the Muslim community. There are more than 100 reported judgments of his name. He left his practice, started his literary work, and joined politics as a full-fledged member of Anjuman-e-Himayat-e-Islam.
Poetry:
Iqbal was fascinated by Rumi right from the beginning. He belonged to a pious Muslim family. With that, he started to spend more of his time getting to know the actual teachings of Islam towards humanity and what Allah almighty wants his people to understand his true message.
And from here started the journey that made him from Muhammad Iqbal to Allama Iqbal. Iqbal's portrayal narrated the glory of Islamic civilization, which is considered the source of socio-political liberation and greatness throughout his life. In his poetry, Iqbal focuses on delivering the message of a pure, spiritual focus on Islam. Iqbal regularly mentioned the Ummah and condemned the political, social, and ethnic divisions within and among Muslim nations.
Allama Iqbal Poetry In Urdu:
Allama Iqbal was known as one of the greatest poets of all time and a notable Muslim philosopher of his day. He was influential in cultural, social, religious, and political disputes thanks to his Urdu and Persian poetry, lectures, and letters in Urdu and English.
Allama Muhammad Iqbal's poetry in Urdu and Persian today is just as fresh as it was 90 years ago. Allama Iqbal Shayari consists of 5 books. There is an enormous number of Allama Iqbal Poems that are currently being taught at schools. The pure focus of Allama Iqbal Famous Poetry is unity and New Dawn. Besides, the message of Iqbal was unequivocal. He meant to say that the New Dawn could only come from young people capable of liberating themselves from external acquisitiveness and resurgence of their inner fire. The inner fire refers to the love of God, Prophet, and towards the religion. Contrary, external acquisitiveness is referred to as the western or imperialist oppression that is jolting us to our roots.
Allama Iqbal Books:
The most famous and renowned books written by Allama Iqbal in his life are:
The Reconstruction of Religious Thought in Islam (Encountering Traditions)
The Poetry of Allama Iqbal (English and Hindi Edition)
Poems from Iqbal: Renderings in English Verse with Comparative Urdu Text
Bang-e-Dara: The Call of the Marching Bell
Saqi-Nama: Book of the Winterbringer
The Reconstruction of Religious Thought in Islam
Stray Reflections: A note-book of Allama Iqbal
The year 1924 marked the publication of the first Urdu book of Allama Iqbal (Baang e Dra). It was in the Persian language. For most of his career and after 1930, Iqbal expressed his thoughts in Persian. A leading Urdu and Persian literary figure, he is revered for his writings.
Allama Iqbal published his second Urdu poetry book (Baal e Jibriel) in 1935, followed by Armaghan e Hijaz in 1936. During his lifetime, Allama Iqbal Poetry In Urdu consists of three Urdu poetry books and seven novels. The total number of Allama Iqbal Poetry Books is five.
Iqbal wrote two English proses books on the topic of The Development of Metaphysics in Persia and The Reconstruction of Religious Thought in Islam, both in Persian. He also wrote poetry books in Persian and English.
Allama Iqbal Poetry For Students:
Throughout his life, Allama Iqbal preached about breaking the chains and shackles that are beholding you from becoming the greatest nation of the world. Further, Allama Iqbal, in his poetry, messages, poems, and speeches, always focused on the youth. He forced them to study hard, never give up and try harder to achieve the bigger goal. Don't stop for the meager goals in life. Release your intellect from the chains of fear, barriers, and slavery. Only by doing so, young people can eventually become leaders of the nation. The character of Iqbal was revolutionized.
Allama Iqbal Quotes:
These are some of the most famous and familiar quotes of Allam Iqbal during his lifetime. These quotes were narrated at different times and occasions. But the meaning and the implications are the same.
Nations are born in the hearts of poets; they prosper and die in the hands of politicians.
Indeed, in view of its function, religion stands in greater need of a rational foundation of its ultimate principles than even the dogmas of science.
I lead no party; I follow no leader. I have given the best part of my life to careful study of Islam, its law and polity, its culture, history, and literature.
I have seen the movement of the sinews of the sky, And the blood coursing in the veins of the moon.
When truth has no burning, it is philosophy; it becomes poetry when it gets burning from the heart.
It is the nature of the self to manifest itself; in every atom slumbers the might of the self.
The ultimate aim of the ego is not to see something but to be something.
Vision without power does bring moral elevation but cannot give a lasting culture.
The standpoint of the man who relies on religious experience for capturing Reality must always remain individual and incommunicable.
If faith is lost, there is no security, and there is no life for him who does not adhere to religion.
Allama Iqbal Poetry About Pakistan:
It was he who first described the two-nation theory. It was he who, for the first time in centuries, wanted and gave hope to the Muslims of the subcontinent to have a separate and independent country of their own. He was the one who dreamt of a Muslim nation where Muslims can live their lives according to the actual teachings of Islam where they can implement Islam in true meanings and live accordingly. He was the founding father of the All India Muslim League.
Allama Iqbal supported Quaid-e-Azam Muhammad Ali Jinnah and convinced him to get the Muslims of the Subcontinent a sovereign and independent country of their own.
Quaid's personality gives you a clear idea of the actual concept of getting Pakistan as a country in the Allama Iqbal. Allam Iqbal's ideological thoughts led us to achieve the greatest country on the face of the earth, named the Islamic Republic of Pakistan.
Allama Iqbal awards:
Allama Iqbal, throughout his life, was an ardent supporter of Muslim unity. He saw the dream of an independent country, but in his lifetime, that was way far. Allama Iqbal died on April 21, 1938, aged 60, in Lahore, Punjab, Pakistan.
He was buried in a secluded corner of Hazuri Bagh's lawn between the Lahore Fort and Badshahi Mosque. An Afghani gift of Lapis Lazuli was used to construct the final resting place, which took thirteen years to complete. His grave is surrounded by lush gardens, which have a heady fragrance.
And after August 14, 1947, when the Islamic Republic of Pakistan came into being. The country honored Allama Iqbal by acclaiming him the title of the national poet. Among the masses, he is termed as the Shair-e-Mashriq, Poet of the East. He is also called Mufakkir-e-Pakistan, Thinker of Pakistan. And not to forget Musawar-e-Pakistan, Artist of Pakistan, and Hakeem-ul-Ummat, The Sage of the Ummah.
Message in poetry:
Iqbal asked us to follow his social reforms by releasing our intellect from the chains of fear, barriers, and slavery. By doing so, young people can become leaders of the nation.