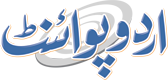 Urdu Poetry Articles, Columns, Tributes and Mushaira coverage
List of Articles on Urdu Poets - There are Urdu poetry articles here. You can read poetry column, poet column, poet mazmoon, poetry mazmoon and Urdu shayari mazmoon here. You can read all the articles related to Urdu Poets in the list below.
اُردو شاعری پر مضامین، شعراء کو خراج تحسین اور مشاعروں کا احوال
List of Articles on Urdu Poetry
At UrduPoint you can read poetry articles, articles about poets, their lives, and contribution in poetry. This page of UrduPoint provides you the unconditional access for reading articles about Urdu poets.
Furthermore, there are poetry articles, poetry column, poet mazmoon, poet columns, poetry mazmoon, and Urdu Shayari mazmoons, bringing insight and critical views on poetry. Moreover, these critics allow the people to better understand what the poet has to say and what he wanted to convey with the help of his poetry.
Everyone loves Urdu Shayari, and read about its creator. So read the articles in the list of Urdu poetry articles. You will surely love to read about your favorite poets. Also, you can share your favorite Urdu Poetry article with your friends.