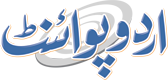 Arsh Malsiyani Poetry - Arsh Malsiyani Shayari, Urdu Ghazal, Nazam Collection

1908 - 1979 Jalandhar
Arsh Malsiyani Poetry in Urdu is famous among poetry lovers. Everyone love to read Arsh Malsiyani Urdu Shayari. Best and vast collection of Arsh Malsiyani Urdu Shayari is available at UrduPoint. We update it regularly so that you don't miss any latest Arsh Malsiyani Poetry in Urdu.
Arsh Malsiyani is a significant Urdu poet. He was named Balmukund at his birth. He was born on 20 September 1908 in a small place called Malsiyan in Punjab.
Arsh got his early education under the guardianship of his father. He worked for the Irrigation department of Punjab. Later, he taught at the Government Industrial School at Ludhiana for fifteen years. During this period, he got the degrees of F. A. and B. A. He shifted to Delhi in 1932 and joined the Publications Division of the Government of India and worked as the Assistant Editor of Aajkal (Urdu) and worked with Josh Malihabadi for about seven years. Arsh Malsiyani combined the multiple qualities of a poet, translator, prose writer, and editor. He also wrote humorous prose pieces. His poems are collected in Haft Rang and Chang-o-Aahang. He also published his translations of Umar Khayyam in an anthology called Hast-o-Bood. He also put together his humorous writing in a volume entitled Post-mortem. He died on 15 December, 1979, in Delhi.