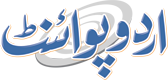 Bashir Badr Poetry - Bashir Badr Shayari, Urdu Ghazal, Nazam Collection

1935 Faizabad
Bashir Badr Poetry in Urdu is famous among poetry lovers. Everyone love to read Bashir Badr Urdu Shayari. Best and vast collection of Bashir Badr Urdu Shayari is available at UrduPoint. We update it regularly so that you don't miss any latest Bashir Badr Poetry in Urdu.
Bashir Badr was born in 15 Feb 1935 in Ayodhyna, India. He is an Indian Poet of Urdu. His genre is Ghazal Poetry. Subjects of his poetry are love and Philosophy. He is an alumnus of Aligarh Muslim University. He is married and has three sons Nusrat Badr, Masum Badr, Taiyeb Badr and a daughter. He lived in Aligarh university area during student time and teaching time. He also lived in Meerut, U.P When his house was burnt in riot then he shifted to Delhi after that Bhopal. Now he is living in Bhopal, Madhya Pradesh.Badr has written many Urdu ghazals. He has also worked as a chairman of the Urdu Akademi.
Badr has received the Padma Shri award in 1999 for contribution towards literature and Sangeet Natak Akademi. He has also received the Sahitya Akademi Award in Urdu for his poetry collection "Aas" in 1999.