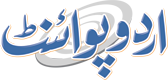 Zafar Iqbal Poetry - Zafar Iqbal Shayari, Urdu Ghazal, Nazam Collection

1932 Bahawalnagar
Zafar Iqbal Poetry in Urdu is famous among poetry lovers. Everyone love to read Zafar Iqbal Urdu Shayari. Best and vast collection of Zafar Iqbal Urdu Shayari is available at UrduPoint. We update it regularly so that you don't miss any latest Zafar Iqbal Poetry in Urdu.
Zafar Iqbal was born in Okara, Pakistan on 27th Sep 1933. He is a lawyer by profession and associated with different newspaper as well, where his articles are published regularly. Zafar is known for his rare style of poetry, in the genre of ghazal. The diction of his ghazals is entirely different from traditional Urdu poetry that distinguishes him from the rest.About his experiments in language, which some critics appreciate, others criticize, he says he has used words of various local languages such as Punjabi, Sindhi, Pashto and Balochi to express a particular thought. The radeef (refrain) of one of his ghazals is in Gujarati. Many of his ghazals are popularized by known vocalists. But he does not take pride in their popularity. 'Popularity is no yardstick for a poet or a piece of poetry. I know many dau number (second-rate) poets, who attract many dau number readers. 'Even his first couplet, which he wrote when he was a student of the Government College Lahore, is very popular.
Yahan kisi ko bhe kutch hasb-i-aarzoo nah mila
Kisi ko hum nah milay aur hum ko tu nah mila.
His books include Aab-i-Rawan, Gulaftab, Ratb-o-Yabis, Ghubar alood simton ka suragh, Sar-i-aam, Aib-o-hunar and Vehm-o-guman. The honors he has received include the President's Pride of Performance Award.