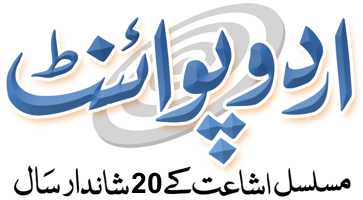 Khawab Mai Wehshi Janwar Dekhna
خواب میں وحشی جانور دیکھنا
Find Dream meaning of Khawab Mai Wehshi Janwar Dekhna and other dreams in Urdu. Dream Interpretation & Meaning in Urdu. Read answers by islamic scholars and Muslim mufti. Answers taken by Hadees Sharif as well. Read Khawab Mai Wehshi Janwar Dekhna meaning according to Khwab Nama and Islamic Dreams Dictionary.
وحوش جنگلی چوپائے۔ ان میں سے جس قدر نر ہیں مردوں پر دلیل ہے اور جس قدر مادہ ہیں عورتوں پر دلیل ہے۔ حضرت ابن سیرین رحمۃ اللہ علیہ نے فرمایا ہے۔ اگر دیکھے کہ وحشیوں کا شکار کرتا ہے یا کسی نے اس کو وحشی کا شکار دیا ہے تو مال اور نعمت اور غنیمت پر دلیل ہے اور اس کے گوشت اور چمڑے کی بھی تاویل ہے۔ حضرت ابراہیم کرمانی رحمۃ اللہ علیہ نے فرمایا ہے۔ اگر دیکھے کہ وحشی جانور اس کے مطیع اور فرماں بردار ہیں جیسے کہ حضرت سلیمان علیہ السلام کے تھے۔ دلیل ہے کہ ایک گروہ جسکے اسلام میں خلل ہے اس کا تابعدار ہو گا۔ خاص کر اگر صاحب خواب پارسا ہے۔
Looking wild animals in dreams
Shrimp wild chicken. Men argue that men are argued and men argue as much as substance. Hazrat Ibn Sirin (may Allah be pleased with him) said: If you see that the victim is victimized or someone has hijacked her, then there is a reason for wealth and happiness, and she has the desire of meat and leather too. Hazrat Ibrahim Kirmani (peace and blessings of Allah be upon him) said: If you see that the wild beasts are submissive and obedient, like they were with Hazrat Salman. It is argued that a group who is disrupted in Islam will follow it. Especially if the person who see the dream is pious.
khwab nama and khwab ki tabeer by hazrat yousaf free download of the book, and read online meaning khwabon ki tabeer of Khawab mai Wehshi janwar dekhna. online khawab ki tabeer of Looking wild animals in dreams. Find meaning of your dream and their interpretation in Urdu, Hindi and English. Our users from USA, Canada, Australia, UK, US, United Kingdom, Saudi Arabia, United Arab Emirates, Bahrain, Qatar, Oman, Kuwait, Pakistan, India, Iran, Europe, Malaysia, Indonesia, Turkey, Singapore and rest of Asia visit us to read islamic free muslim and islamic meaning of the dream Khawab mai Wehshi janwar dekhna