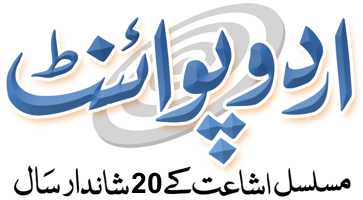 Khawab Main Naatif Khana
خواب میں ناطف کھانا
Find Dream meaning of Khawab Main Naatif Khana and other dreams in Urdu. Dream Interpretation & Meaning in Urdu. Read answers by islamic scholars and Muslim mufti. Answers taken by Hadees Sharif as well. Read Khawab Main Naatif Khana meaning according to Khwab Nama and Islamic Dreams Dictionary.
حضرت ابن سیرین رحمۃ اللہ علیہ نے فرمایا ہے۔ اگر دیکھے کہ اس کے پاس بہت سی ناطف ہے اور اس میں سے کھاتا ہے۔ دلیل ہے کہ مال کثیر اور نعمت حاصل کرے گا۔ حضرت جابر مغربی رحمۃ اللہ علیہ نے فرمایا ہے کہ شہد اور دوشاب کا ناطف بہت سے مال اور نعمت پر دلیل ہے۔ لیکن شہد کا ناطف فائدے میں بہتر ہے۔ حضرت جعفر صادق علیہ السلام نے فرمایا ہے کہ خواب میں شہد کا ناطف تین وجہ پر ہے: (1) کلام شیریں (2) مال حلال (3) معیشت ۔
Eat breakfast in dreams
Hazrat Ibn Sirin (may Allah be pleased with him) said: If he sees that he has many spirits and eats it. It is argued that the wealth will get a lot of blessings. Hazrat Jabir (may Allah be pleased with him) said: "The absence of honey and dignity is a sign of many wealth and blessings." But honey is better than profit. Hazrat Jafar Sadiq (peace and blessings of Allah be upon him) said that the dream of honey in the dream is on three reasons: (1) The word lions (2) Malala Halal (3) economy.
khwab nama and khwab ki tabeer by hazrat yousaf free download of the book, and read online meaning khwabon ki tabeer of khawab main naatif khana . online khawab ki tabeer of Eat breakfast in dreams. Find meaning of your dream and their interpretation in Urdu, Hindi and English. Our users from USA, Canada, Australia, UK, US, United Kingdom, Saudi Arabia, United Arab Emirates, Bahrain, Qatar, Oman, Kuwait, Pakistan, India, Iran, Europe, Malaysia, Indonesia, Turkey, Singapore and rest of Asia visit us to read islamic free muslim and islamic meaning of the dream khawab main naatif khana