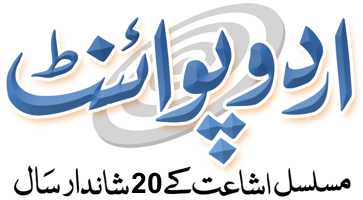 Khwab Mein Qenchi Dekhna
خواب میں قینچی دیکھنا
Find Dream meaning of Khwab Mein Qenchi Dekhna and other dreams in Urdu. Dream Interpretation & Meaning in Urdu. Read answers by islamic scholars and Muslim mufti. Answers taken by Hadees Sharif as well. Read Khwab Mein Qenchi Dekhna meaning according to Khwab Nama and Islamic Dreams Dictionary.
حضرت ابن سیرین رحمۃ اللہ علیہ نے فرمایا ہے کہ مقراص خواب میں بانٹنے والا مرد ہے۔ اگر دیکھے کہ اس کے سر کے بال یا کپڑا مقراض سے کاٹا ہے۔ دلیل ہے کہ یہ سب نیک ہو گا۔ اور اگر دیکھے کہ اس کو کسی نے مقراض دی ہے یا اس نے خریدی ہے اگر اس کے لڑکا ہے تو اور لڑکا آئے گا اور اگر لڑکی ہے تو اور لڑکی آئے گی۔ اور اگر مقراض کے دو ٹکڑے ہیں تو بھی یہی تاویل ہے۔ حضرت ابراہیم کرمانی رحمۃ اللہ علیہ نے فرمایا ہے۔ اگر دیکھے کہ اس کو کسی نے مقراض دی ہے یا اس نے خریدی ہے یا اس نے پائی ہے۔ اگر اس کے پاس گھوڑا ہے تو اور گھوڑا خریدے گا پائے گا۔ اور اگرا س کے پاس ملک ہے تو اور ملک پائے گا۔ علیٰ ہذا القیاس جو کچھ پاس ہے وہی کچھ اور ملے گا۔ حضرت جابر مغربی رحمۃ اللہ علیہ نے فرمایا ہے کہ خواب میں مقراض نیک نام اور نیک اصل مرد ہے جو ان سے دوستی کرے گا اور اس کی دنیا اور دین کی زیادتی ہو گی۔ حضرت جعفر صادق علیہ السلام نے فرمایا ہے کہ خواب میں مقراض دیکھنی تین وجہ پر ہے: (1) تقسیم کرنے والا مرد (2) مرد نیک اصل (3) نا موافق دوست ۔
Seeing a scissor in the dream
Hazrat Ibn Sirin (may Allah be pleased with him) said, "There is a man who is a controversial dream." If you see that it is cut off by hair or cloth. It is argued that this would be good. And if you see that someone has a clue or has bought it, if he is a boy, then the boy will come and if the girl is there, the girl will come. And if there are two pieces of contraction, then it is the same. Hazrat Ibn Sirin (may Allah be pleased with him) said: If someone sees that he or she has bought or received it. If he has a horse, he will buy more horses. And if the next one has a country, then the country will get it. Ali Hazrat al-Qadri, whatever he has, will get something else. Hazrat Jabir (may Allah be pleased with him) said that the dream in the dream is a good name and good person who will be friends with him and will be abused by his world and religion. Hazrat Jafar Sadiq (peace be upon him) said, "There is three reasons for seeing the elements in the dream: (1) Distributor Male (2) Male Good Origin (3) Unfriendly Friend.
khwab nama and khwab ki tabeer by hazrat yousaf free download of the book, and read online meaning khwabon ki tabeer of khwab mein qenchi dekhna. online khawab ki tabeer of Seeing a scissor in the dream. Find meaning of your dream and their interpretation in Urdu, Hindi and English. Our users from USA, Canada, Australia, UK, US, United Kingdom, Saudi Arabia, United Arab Emirates, Bahrain, Qatar, Oman, Kuwait, Pakistan, India, Iran, Europe, Malaysia, Indonesia, Turkey, Singapore and rest of Asia visit us to read islamic free muslim and islamic meaning of the dream khwab mein qenchi dekhna