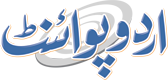 Anwar Masood Poetry - Anwar Masood Shayari, Urdu Ghazal, Nazam Collection

1935 Gujrat
Anwar Masood Poetry in Urdu is famous among poetry lovers. Everyone love to read Anwar Masood Urdu Shayari. Best and vast collection of Anwar Masood Urdu Shayari is available at UrduPoint. We update it regularly so that you don't miss any latest Anwar Masood Poetry in Urdu.
Anwar Masood Poetry
The Pakistani poet Anwar Masood was born on 8 November 1935 in Gujrat, Punjab, British India, presently in Pakistan. He is a comic poet known for his humorous verses. His work includes a wide range of genres. In addition to Punjabi and Urdu, he writes in Persian as well.
Anwar Masood Personal life:
Anwar Masood was born in Arain Family. Gujrat and Lahore, Pakistan, were the places where he attended elementary school. In 1947, a few years before partition, Muhammad Azeem moved to Lahore. Qudrat Ilahi Siddiqa was Anwar Masood's former classmate when they married in 1965.
Further, during his wife's teaching career, she taught Persian at 6th Road Government College in Rawalpindi. They have 5 children named Muhammad Aqib, Muhammad Ammar Masood, Muhammad Jawad Azfar, Adeela Rashid, and Leenah Hashir. His grandchildren are Maryam Azeem, Amna Hassan, Irsam Hashir, Zaibinda Aqib, Ayesha Hassan, Angelina Duaa, Rida Fatima Aqib Dawar Jawad, Abdullah, Subata Jawad, Haadia Aqib, Khadeeja Aqib, Aatera Jawad.
Anwar Masood Education:
Anwar Masood is a former student of Watan High School in Lahore, and he completed his elementary and high school education in Gujrat and Lahore. Family members moved back to Gujarat just before the partition. Masood took his matriculation exam here at the Public High School, Gujrat, and passed his Secondary School Examination in 1952.
Considering his parents' desire for him to become a doctor, he took admission in FSc. He was studying pre-med at Zamindaar College, Gujarat. He was not interested in science. He thus again started his FA two years later and was awarded a scholarship in the process.
Anwar Masood graduated with honors from the University of Chicago in 1958, winning a scholarship and being named to the Roll of Honor. His BA subjects included English, History, Urdu Literature, and Persian literature. After being prevented from completing his master's program by domestic problems, he started to teach at the Government Islamia High School in Kunjah, Punjab. The Oriental College, Punjab University awarded him his master's degree in 1961.
Anwar Masood Pen Name:
Anwar Masood started writing poetry with his original name. And he used to start writing with the name Anwar Masood.
Anwar Masood Poetry:
With his poetry, he uses everyday terms and commonplace language that is immediately relatable for the masses. He used several Punjabi idioms and phrases that are used in everyday conversation.
Among the most distinguishing characteristics of his poetry is his deep sense of poignancy hidden beneath the humor. As he describes injustices, prejudices, and misfortunes, he has infused tragedy throughout his verse. Because of this, he said: A real laugh makes you cry.
Besides, Masood is a multilingual poet, and he is also fluent in Persian and Punjabi. In Punjabi, he is best known for his poetry. Masood is popular among the masses as a unique Punjabi poet. In his poetry, he describes life and culture in a way never done before.
He is known for writing famous poems that are often repeated everywhere he goes. According to a poem reviewer, he is an individual who has a rare talent for handling a very serious subject in a way that is both entertaining and light. The subject or topic has been covered in full by him.
Anwar Masood Poetry in Urdu:
With the help of beautiful poetry, Anwar Masood Poetry lets readers express their inner feelings on a lighter note. Those who enjoy reading good poetry are likely to enjoy Anwar Masood Shayari and ghazals. Anwar Masood offers some of the best Funny Poetry for his readers.
The topline poetry of Anwar Masood Lassi Te Cha and Anwar Masood Poetry Maa is very famous. Further, Anwar Masood Poetry Bus includes the best of Anwar Masood Poetry On Mother.
Anwar Masood Poetry In Urdu 2 Lines:
Anwar Masood poetry is available in the form of Anwar Masood poetry in Urdu 2 lines and Anwar Masood 4 lines Poetry and can be used to read, download, and share with your loved ones. The biography of Anwar Masood Shayari has been published in several books. You can find Anwar Masood's poetry in Urdu & English here in various categories. Furthermore, you can also access his poetry via Anwar Masood Videos. And with this being said, Anwar Masood Poetry Download options for reading and viewing are also available for the fans.
Anwar Masood Qalam can express his emotions beautifully. His poetry exhibits many comical, satirical, and poignant elements. In addition to divine Urdu, he writes in monumental Persian literature as well as raw Punjabi. Comedy in verse is necessary to disguise poignancy, which can easily be identified.
Anwar Masood Books:
Anwar Masood books pdf are also available over the internet. And Urdu Point brings you unconditional and unlimited access to all the poetry books written by Anwar Masood from where you can read, view, download, and have them sent to your loved ones with the help of a single touch. You can also share his poetry with all your social media accounts.
Following are the poetry books written by Anwar Masood.
Mela Akhiyan Da - Punjabi Poetry
Hun Ki Kariye - Punjabi Poetry
Qataa Kalami - Urdu Poetry
Ek Dareecha, Ek Chiragh - Urdu Poetry
Shaakh-E-Tabassum - Urdu Poetry
Darpesh - Urdu Poetry
Taqreeb
Ghuncha Phir Laga Khilnay
Siddiqa Anwar Ke Naam
Saif-Ul-Muluk
Meli Meli Dhoop
Baat Se Baat
Bariyaab
Kuch Urdu Kuch Punjabi
Payan Safar Neest - Persian Poetry
Farsi Adab Ke Chand Goshay
Anwar Masood Famous Quotes:
Anwar Masood is credited with quite a few famous quotes. Below, we have taken the time to collect the most well-known and widely used quotes by Anwar Masood among his top performances. Anwar Masood is well known across the globe for his poems, and many international communities have enjoyed hearing them recited.
Aj Kee Pakaeay
Banyan
Juma Bazaar
Jehlum Dey Pul Tey
Hun Ki Karye
Mela Akhian Da
Ambri
Further, there are letters and memories that he has written for his late wife with whom he has spent his whole life, and after her, he has stopped his poetry. We at Urdu Point have gathered the letter and memoir that Anwar Masood has written to honor his wife. Anwar Masood Poetry For His Wife is available for the readers to read and enjoy.
Anwar Masood Awards:
Punjabi culture is disseminated throughout the world via the Anwar Masood Poetry. As a result, people repeatedly read and listen to his verses because of his unique dialogue delivery of comic poetry. Apart from his Punjabi and Urdu poetry, he is famous for his Humorous Poetry. Due to this reason, he was honored with the Pride of Performance Award by the President of Pakistan in 1999. It is an award in recognition for his services in Urdu Poetry.