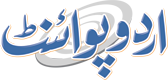 Josh Malihabadi Poetry - Josh Malihabadi Shayari, Urdu Ghazal, Nazam Collection

1898 - 1982 Malihabad
Josh Malihabadi Poetry in Urdu is famous among poetry lovers. Everyone love to read Josh Malihabadi Urdu Shayari. Best and vast collection of Josh Malihabadi Urdu Shayari is available at UrduPoint. We update it regularly so that you don't miss any latest Josh Malihabadi Poetry in Urdu.
Josh Malihabadi was born in 5 December 1898. He popularly known as Shayar-e-Inqalaab (poet of revolution) is regarded as one of the finest Urdu poets of the era of British India. He is considered top in the list of Urdu literature who used thousands of high sounding rich words in his poetry. He studied from St. Peter's College and Visva-Bharati University. A connoisseur of words, Josh coined new phrases and gave fresh resonance to the old ones. Josh always challenged the established order and stood for liberal values. Josh was loud, brave who never compromised on principles. He wrote over 100,000 beautiful couplets and more than 1,000 rubaiyat in his lifetime. His autobiography "Yaadon ki Barat" is considered one of the best so far in Urdu as it is written in frank and candid manner. The first Prime Minister of India, Nehru held him in high esteem and hardly missed a chance to attend the mushaira at Lala Kishan Lal Kalra's United Coffee House where Josh used to be the star attraction. He was an Indian citizen until 1958, when he immigrated to Pakistan and became a Pakistani citizen. He died on 22 Feb 1982.
His famous poetry and books includes these: Shola-o-Shabnam, Junoon-o-Hikmat, Fikr-o-Nishaat, Sunbal-o-Salaasal, Harf-o-Hikaayat, Sarod-o-Kharosh, Rooh-e-Adab, Aayat-o-Naghmaat, Arsh-o-Farsh, Saif-o-Subu, Sumoom-o-Saba, Tulu-e-fikr, Qatra-o-Qulzum, Nujoom-o-Jawahar and Mauja-e-Fikr.
Josh Malihabadi was honoured with the Padma Bhushan in 1954. The Title of "The Poet of the Century" was given by the "QAFLA-PERA'O" Lahore, announced by the QAFLA_SALAR Syed Fakhruddin Balley, Jawaid Ahmad Qureshi, Dr. Wazir Agha, Ahmad Nadeem Qasmi and Ashfaq Ahmad, in 1992.Kamal-e-Sukhan Award was announced for Hazrat Josh Mallihabadi by The Old Boys Association EMERSON College, Multan in 1999.He was honoured with Hilal-e-Imtiaz by the Government of Pakistan on 23 March 2013.Ali Sardar Jafri captured Josh's biography in a serial named Kahkashan aired on DD Nationa.