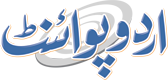 Firaq Gorakhpuri Poetry - Firaq Gorakhpuri Shayari, Urdu Ghazal, Nazam Collection

1896 - 1982 Gorakhpur
Firaq Gorakhpuri Poetry in Urdu is famous among poetry lovers. Everyone love to read Firaq Gorakhpuri Urdu Shayari. Best and vast collection of Firaq Gorakhpuri Urdu Shayari is available at UrduPoint. We update it regularly so that you don't miss any latest Firaq Gorakhpuri Poetry in Urdu.
Firaq Gorakhpuri Poetry
Raghupati Sahay was born on August 28, 1896, in Banwarpur village of Gorakhpur, North-Western Provinces, British India. He was a Poet, writer, critic, scholar, lecturer, orator of Urdu, English, Hindi languages. Firaq Gorakhpuri is better known for his poetic works and literary criticism. His poetry in Urdu makes him the most-decorated contemporary poet from India.
In addition to Muhammad Iqbal, Yagana Changezi, Jigar Moradabadi, and Josh Malihabadi, he established himself as a strong peer among the community.
Firaq Gorakhpuri Personal life
His family was known as a well-to-do and educated family in the village. His primary education was from his hometown, and later, he completed his Master's degrees in three languages such as Urdu, Persian and English literature.
A natural literary talent, Firaq excelled at Urdu poetry from an early age and had a lifelong interest in literature. At an early age, he achieved fame through Urdu poetry. In addition to Allama Iqbal and Faiz Ahmed Faiz, renowned Urdu poets Kaifi Azmi and Sahir Ludhianvi were among their contemporaries.
A travesty would be to blame each entirely. In the end, Firaq and Kishori committed to making a good marriage work. The odds were steep: Their wedding had been arranged through deceit by a close family friend. Firaq's future wife was proposed to be Kishori, the daughter of a landowner.
Firaq Gorakhpuri Education
The primary education for Firaq Gorakhpuri was managed in the local area where he used to live with his family. Then he came to Allahabad from where he completed his M.A. in English literature from Allahabad University. And then, he continued to study further and completed his other two Master's degrees in Urdu and Persian.
Firaq Gorakhpuri Career
The career for Firaq Gorakhpuri has got some fascinating facts that at first he got selected for the P.C.S or the Provincial Civil Service. Further, he was also selected for the Indian Civil Service I.C.S. He joined his job. Later, within a brief time, he resigned to follow Mahatma Gandhi's Non-cooperation movement.
It was termed disobedience, and he was sentenced to 18 months in prison for denying the job. After coming out of prison, he was later hired as a professor of English literature at Allahabad University.
The most prestigious literary award in India went to him for his magnum opus Gul-e-Naghma. His most famous Urdu poems were included in this masterpiece. In Urdu, he won the 1960 Jnanpith Award and the 1960 Sahitya Akademi Award. All India Radio made him Producer Emeritus and appointed him Research Professor during his life.
Besides ghazals, nazms, rubies, and qatats, Gorakhpuri also composed metrical works. Besides his poetry, he wrote a half-dozen Urdu prose volumes and several books on literary topics in Hindi. In 2015, his nephew Ajai Mansingh published his biography Firaq Gorakhpuri: The Poet of Pain & Ecstasy.
Firaq Gorakhpuri Poetry
Urdu and Hindi are the two languages that share much in common, yet only Urdu offers the same poetic beauty and grandiose. In this beautiful language, many celebrated writers and poets have written in the Indian subcontinent. Raghupati Sahay was one of them.
In 1896, Sahay was born and later adopted the name Firaq Gorakhpuri. As a prominent Urdu poet and critic and an English lecturer at Allahabad University, Firaq Gorakhpuri shared an era with Muhammad Iqbal and Jigar Moradabadi. The enchanting shayaris he wrote years ago remain as relevant as they did back then. Firaq Gorakhpuri Poems are still considered the best poems for love and pain.
Art of pain and life is induced in the poetry that made him known today. Amidst chaotic times when Urdu was labeled as a Muslim's language and made small in India, Firaq Gorakhpuri remains a significant contributor to nurturing the language's life.
Firaq Gorakhpuri Kavita Kosh is among the most famous and enchanted poetry till today. Furthermore, Firaq Gorakhpuri Quotes in Hindi are also famous in the poetic world.
Firaq Gorakhpuri Pen Name
Raghupati Sahay was his original name, and he started to use the name of Firaq Gorakhpuri in his poetry. And later, he was renowned by this name which became his pen name. Raghupati Sahay Firaq Gorakhpuri is the same person.
Firaq Gorakhpuri Poetry in English
Best Of Firaq Gorakhpuri poems in English are also very famous. And a number of his works were translated into English, as well as anecdotes from his life. Additionally, four texts on literary and cultural subjects have been published in English.
Firaq Gorakhpuri Poetry in Urdu
Firaq Gorakhpuri's poetry also has a critical side apart from sadness. A significant characteristic of his poetry is the focus on love and beauty. Furthermore, he has written poetry, ghazals, and nazams in Urdu. He has a vast following of fans and listeners with his Deep Firaq Gorakhpuri Poetry entrances.
In Hindi, Firaq Gorakhpuri Poetry has a large fan base. Since his poetry is easy to understand and is centered on nature, people love to read and listen to it. By doing so, Firaq Gorakhpuri's poetry is genuinely absorbed and openly reflected.
Through beautiful poetry, Firaq Gorakhpuri Poetry provides readers with an avenue for expressing their feelings. People who appreciate good poetry listen to Firaq Gorakhpuri shayaris and ghazals. It is possible to read and download Firaq Gorakhpuri poems in two and four lines and share them with your friends and family.
Firaq Gorakhpuri Shayari has been the subject of several books. Firaq Gorakhpuri poetry can be found in Urdu & English in different categories for Urdu Ghazal readers with their preferences. You can also access all Firaq Gorakhpuri Shayari In Urdu Pdf.
Firaq Gorakhpuri Poetry In Urdu 2 Lines
The collection of poems by Firaq Gorakhpuri in Urdu 2 Lines is extensive. Due to its simple nature, simple wording, and profound message, Firaq Gorakhpuri 's short poetry has drawn a significant amount of fans worldwide. Firaq Gorakhpuri Poetry is regarded as the best among his other poetic marvels among his lovers and followers.
Firaq Gorakhpuri Books
Firaq Gorakhpuri books pdf are also available over the internet. And Urdu Point brings you unconditional and unlimited access to all the poetry books written by Firaq Gorakhpuri. From where you can read, view, download, and have them sent to your loved ones with the help of a single touch. You can also share his poetry with all your social media accounts.
Following are the books that are written by Firaq Gorakhpuri.
Gul-e-Naghma
Gul-e-Ra'naa
Mash'aal
Rooh-e-Kaayenaat
Roop
Shabnamistaan
Sargam
Bazm-e-Zindagi Rang-e-Shayri
Firaq Gorakhpuri Famous Quotes
Although there are several famous quotes from the legendary poet Firaq Gorakhpuri. Here we have managed to bring out some of the most common and widely used Firaq Gorakhpuri quotes for you.
Koi samjhe to ek baat kahun.
Tarq e Mohabbat karne walo, Kaun aAisajag jeet lLiya
Main hoon, dil hai, tanhayi hai.
Ishq me sach hi ka Rona hai.
Lene se taaj-o–takht milta hai.
Kaun ye le raha hai angdaayi.
Dilon ko tere Tabassum ki yaad Yun aayi.
Firaq Gorakhpuri Awards
His literary contributions were recognized with the Padma Bhushan by the Indian government. With the prestigious Sahitya Akademi Award, he also received the Bharatiya Jnanpith Award. There are Urdu and Hindi translations for Firaq Gorakhpuri Shayari on this page. You can express your affections in the air with the fragrance of Firaq Gorakhpuri's words. Here is the list of his awards over the years.
1960 – Sahitya Akademi Award in Urdu
1968 – Padma Bhushan
1968 – Soviet Land Nehru Award
1969 – Jnanpith Award
1970 – Sahitya Akademi Fellowship
1981 – Ghalib Academy Award
Firaq Gorakhpuri Death
Firaq worked to preserve secularism his entire life. He also played a crucial role in combating government efforts to identify Urdu as a Muslim language. On March 03, 1982, he died in New Delhi after a long illness at 85.